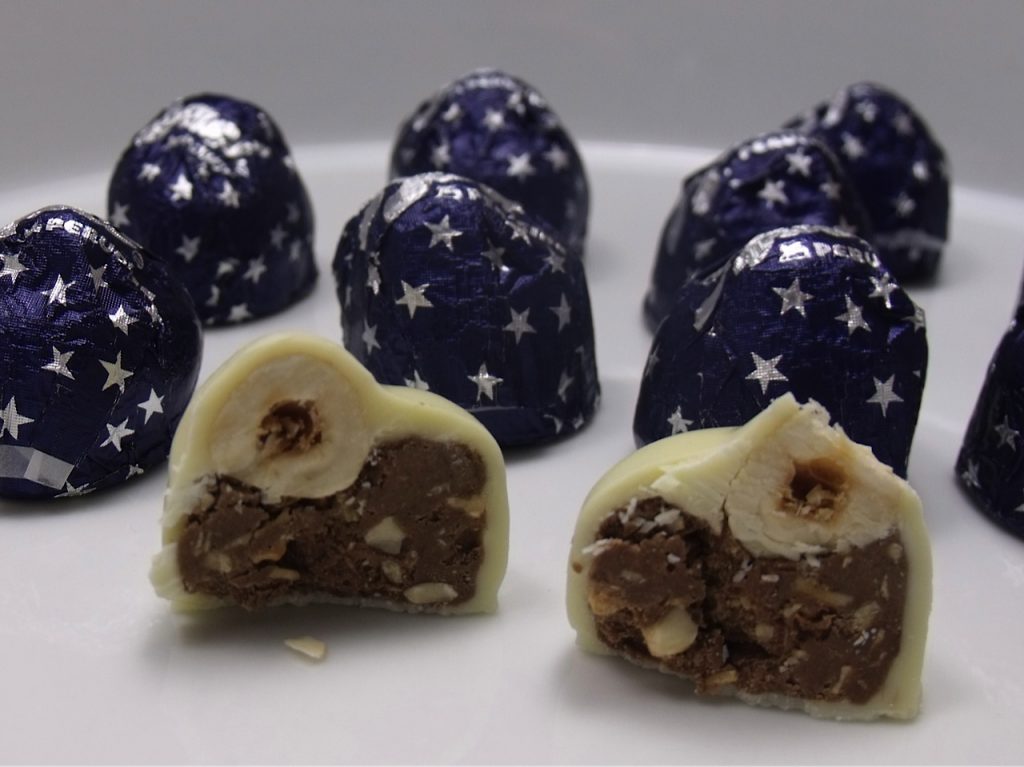 Baci by Perugina
White Chocolates
Yes, these gourmet Italian chocolates are a good as they look – maybe even better!
I am normally a dark chocolate girl, but these white chocolates have changed me. Commercially made white chocolate is often bland and waxy. These are not bland or waxy. They are rich, creamy and full of flavor – a perfectly satisfying treat. .
Baci began with a love story almost 100 years ago:
"Inspired by pure passion, Perugina co-founder Luisa Spagnoli created a confection as grand as her love for a special someone. It was called Baci, the Italian word for kisses, and around each she would wrap a love note. She realized the confection was too good to keep secret, and soon Baci became a favorite among the young lovers browsing the Perugina sweetshop."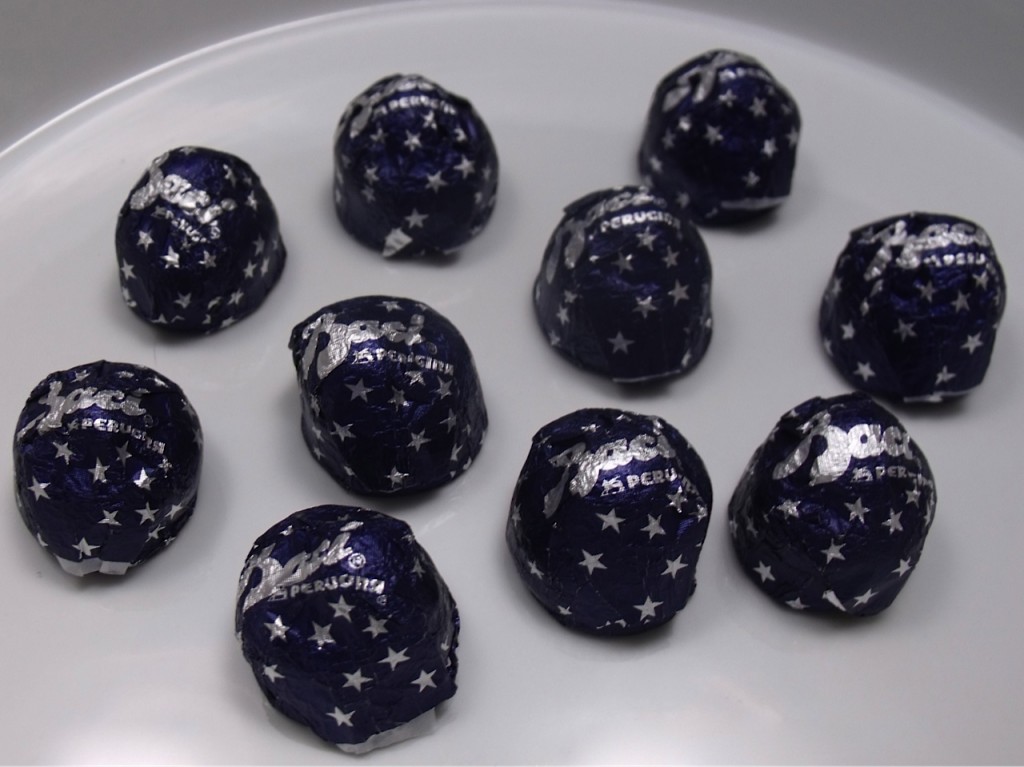 Inside the white chocolate treat is a creamy and crunchy center. Chopped hazelnuts are blended together with chocolate and hazelnut cream. I like eating them slow and savoring the flavors and textures that blend so well together.
The individually wrapped chocolates each have a special love note inside.
These chocolates make wonderful gifts or party favors. Those of you with a wedding coming up may want to enter the Baci Perugina daily sweepstakes for a chance to win wedding favors. One winner will be chosen each month through October 2013.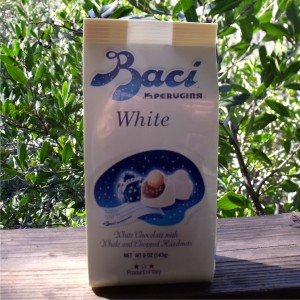 CONNECT – You can like Perugina on Facebook and follow them on Pinterest.
Enter daily through the Rafflecopter form below: