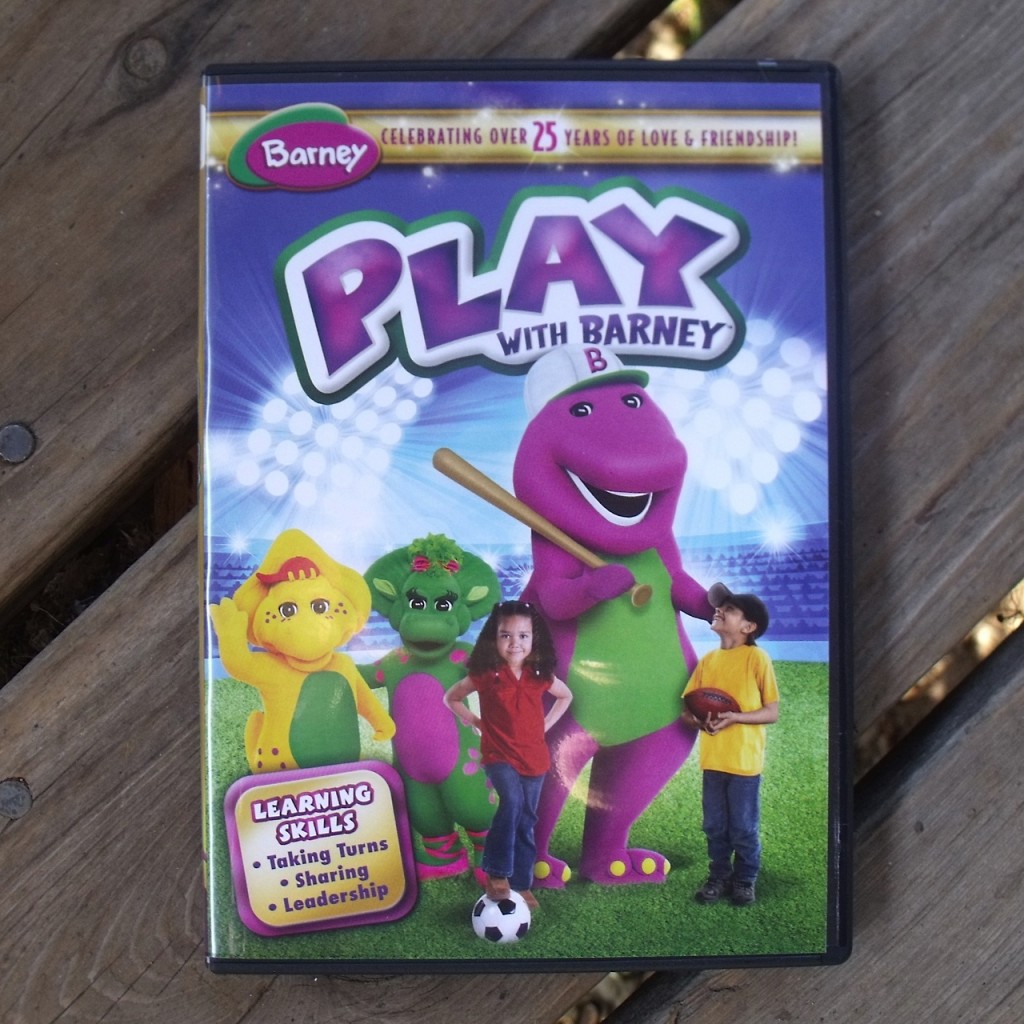 Barney
Play with Barney DVD
Release date 3/5/13
Synopsis: "It's game time!  Barney and his friends demonstrate all the benefits of play with their signature style of imagination, music and laughs!  Baby Bop®, BJ® and Riff® get practice being leaders and trying new sports, like baseball and basketball, and everyone learns that taking turns, following the rules, practicing and cleaning up makes every game more fun…especially when you do it with friends! So join the team and have a ball with Barney and friends! "
Can you believe that Barney has been around for 25 years?
This DVD celebrates over 25 years of love and friendship. Play is an important part of childhood and it's how kids form lasting bonds and learn social skills. The big purple dinosaur is the perfect guy to help kids have some playful fun!
Play With Barney has 4 episodes that will entertain kids for over an hour. There are also 4 bonus features that will get kids moving and thinking.
Let's Play Games

Playing Games
Riff to the Rescue
For the Fun of It
Bonus: Let's Play with Opposites Games
Bonus: Let's Play with Barney Videos
Bonus: Hickory Dickory Dock Karaoke Music Video
Bonus: Mary Had a Little Lamb Karaoke Music Video
While kids are having fun with the episodes and bonus activities, they'll also learn about taking turns, sharing and leadership.
CONNECT – You can like Barney on Facebook.