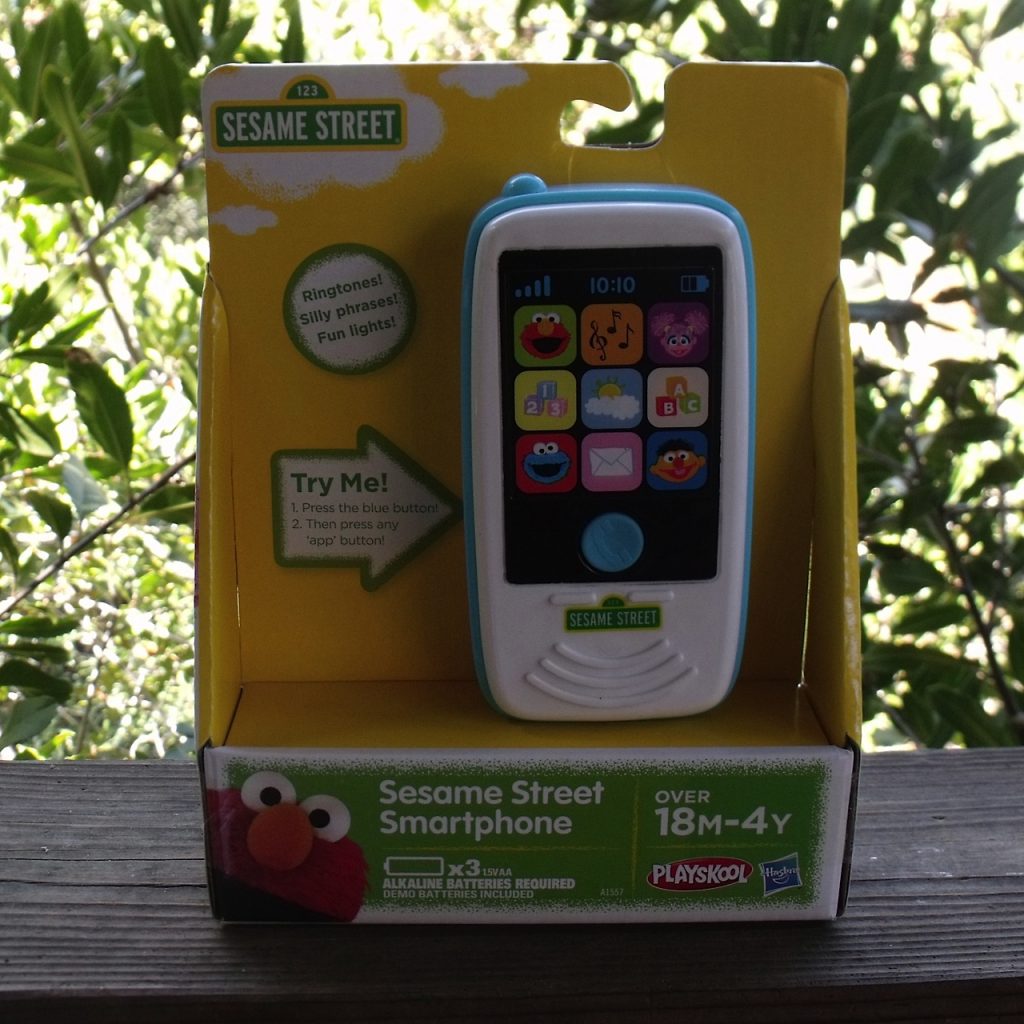 Playskool Sesame Street Smartphone
Times are changing and Playskool is keeping up!
I remember playing with a Playskool phone many years ago. It was a corded version with a dial, of course, and it had wheels so I could pull it around the house. Today's kids may not even know what a phone dial is or that there should should be a cord connecting the contraption together, but even little ones are probably very familiar with mom or dad's smartphone.
The new Sesame Street Smartphone is perfect for kid-type fun and learning in a modern way.
The toy is designed for children ages 18 months to 4 years. The sounds, voices and music are sweet and gentle for little ears. Kids will recognize some of their favorite characters – Elmo, Abby, Cookie Monster and Ernie. They'll learn about numbers, letters, weather and more as they push the buttons on the interactive phone.
Even toddlers will intuitively figure out how to use the phone. It's fun for play with a parent or older sibling and can be enjoyed alone.
The phone needs 3 AA batteries. Demo batteries are included, so kids can enjoy fun playtime for awhile before you install longer lasting batteries.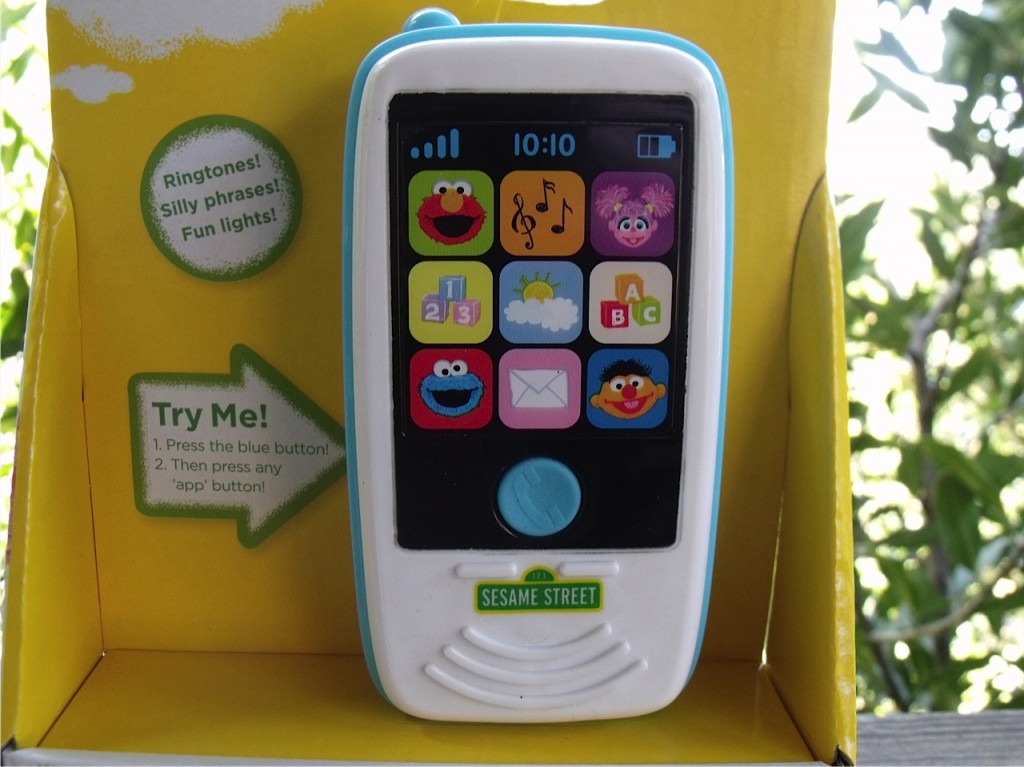 Enter daily through the Rafflecopter form below: