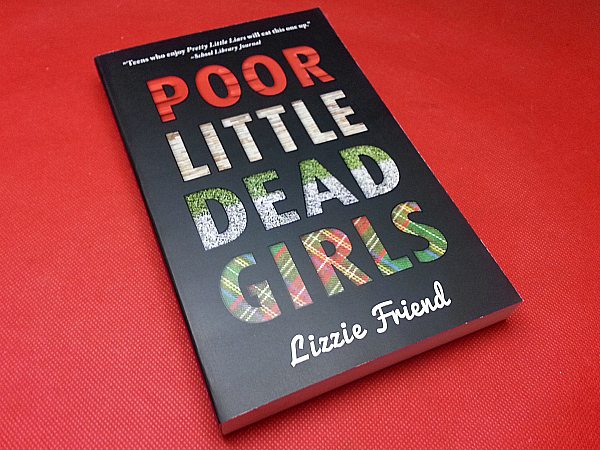 Even though I don't always like to admit it, I am well aware that I am no longer in the 'young adult' age group. I am reminded of that each time I reach for my reading glasses. However, I still enjoy reading YA books and watching TV shows like Pretty Little Liars.
Poor Little Dead Girls is a mystery set at an exclusive boarding school. It hits on expected themes that teens can relate to – mean girls, hazing, bullying, wealth and boys. It's good for kids to take a look at these issues and think about how they might act in social situations, even if they aren't living at a boarding school with dark and mysterious things happening.
This is the first young adult novel written by Lizzie Friend. The target audience is high schoolers, but some younger kids and other adults will enjoy it as well. The book is a quick read and thrilling read that is entertaining and thought provoking.
Poor Little Dead Girls

by Lizzie Friend
isbn 9781440584534
Pub. date 12/5/14
Description: "The first time she is blindfolded and kidnapped, star-athlete and posh boarding school newbie Sadie is terrified. She wakes up in a dark room surrounded by hushed whispers, hooded strangers, and a mysterious voice hissing not-so-sweet nothings in her ear. But once the robes come off, she realizes it's just an elaborate prank designed to induct her into the group that's been pulling the strings at Keating Hall for generations. The circle has it all–incredible connections; fabulous parties; and, of course, an in with the brother society's gorgeous pledges. The instant popularity is enough to make Sadie forget about the unexplained marks on her body, the creepy ceremonial rituals, and the incident that befell one of her teammates the year before. So the next time Sadie is kidnapped, she isn't scared, but she should be. The worst of Keating Hall is yet to come."
Enter daily through the Rafflecopter giveaway form below: