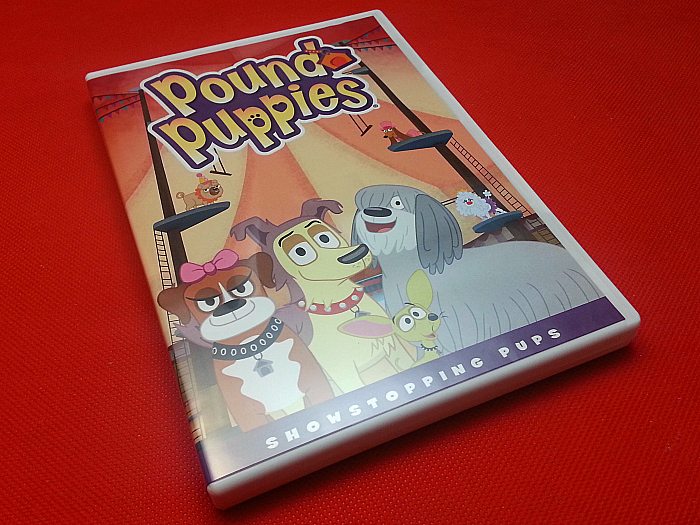 Pound Puppies DVDs are always full of sweetness and fun!
Like many other 1980's animated series, the Pound Puppies started as a line of toys and then became a movie, TV show and more. Kids were already having fun with these adorable characters, so it only made sense to bring them to "life" in animated form.
Current episodes can be seen on The Hub (US) and YTV (Canada). After all these years, the animation is more modern, but they still have the cute appeal that got these puppies their start many years ago.
There are five episodes on this fun-filled Shout! Factory DVD:
The Accidental Pup Star

It's Elementary, My Dear Pup Club

Hot Dawg!

The Watchdogs

Back In Action
Pound Puppies
Showstopping Pups
Shout! Factory
Release date 4/12/16
Synopsis: "The Pound Puppies are in the spotlight for this brand-new collection of adventures from Shelter 17! Join Lucky, Niblet, Cookie, Squirt and Strudel as they display their song-and-dance skills, solve a mystery, become superheroes and encourage a faded TV star to return to glory!"
Click HERE for free printable coloring pages and crafts from Shout! Factory.
Enter daily through the Rafflecopter giveaway form below: