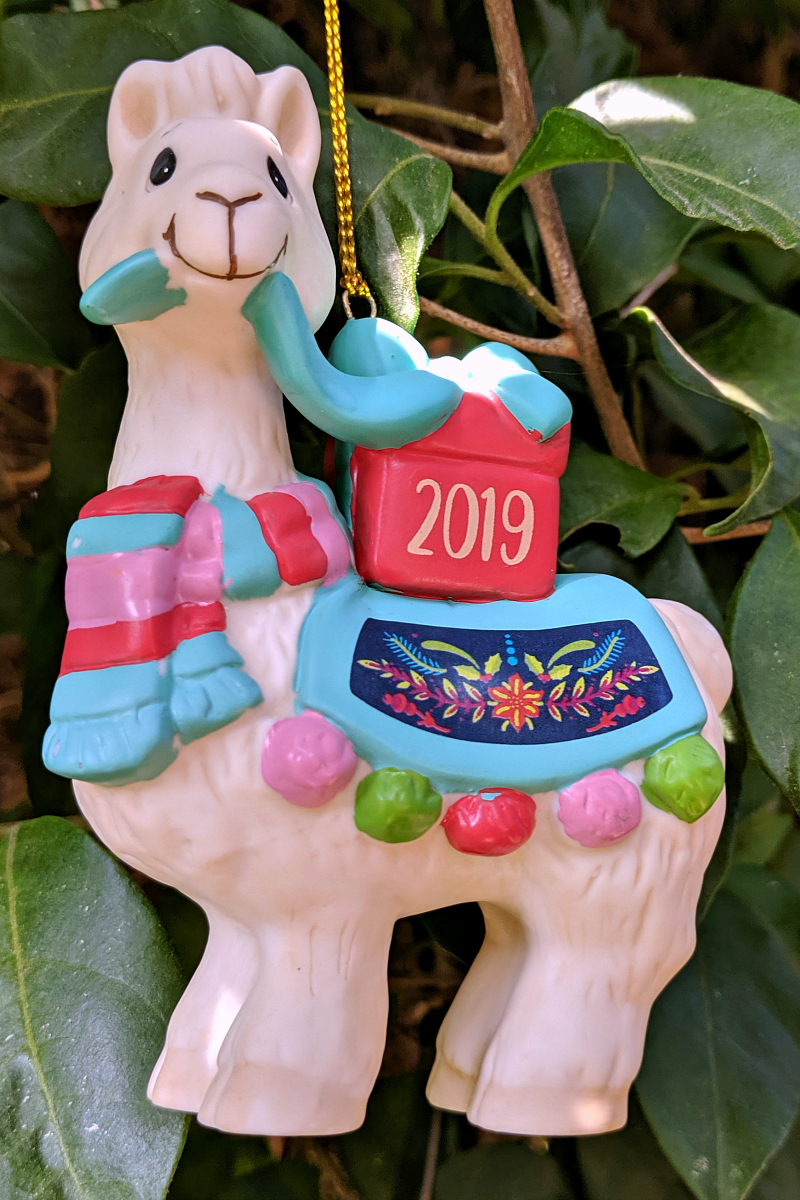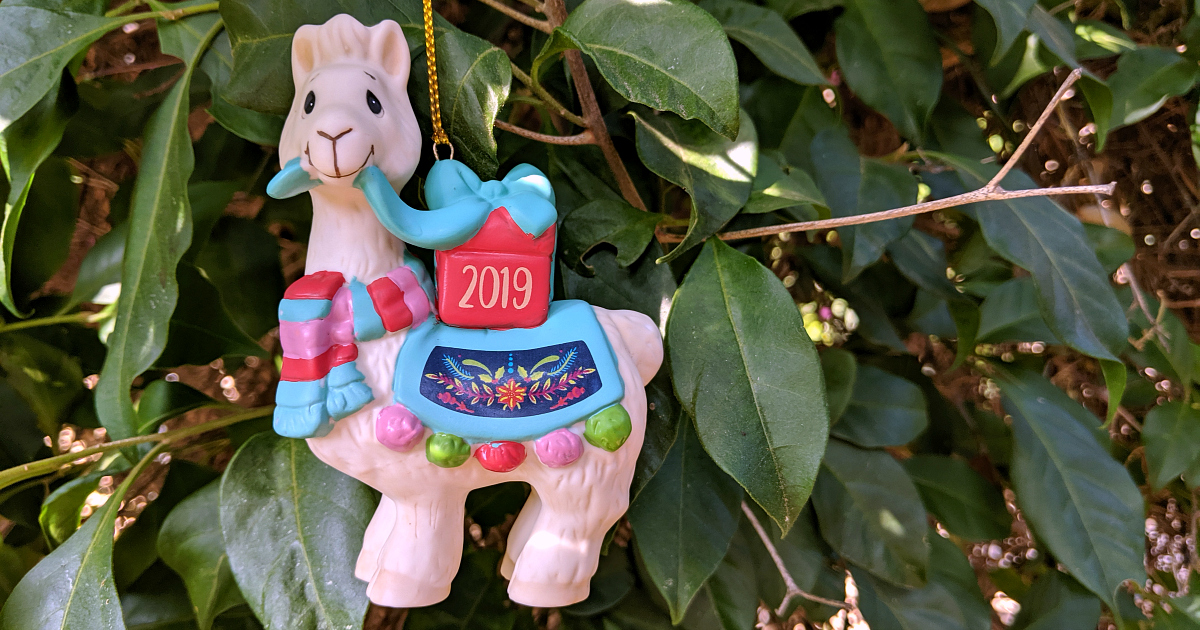 Christmas in July
We are in the middle of a heatwave here in Southern California, but I'm all ready for Christmas with the new 2019 Precious Moments Llama ornament.
This little cutie is giving me hope for cooler days, so I'm happy to get a head start on holiday prep. The llama is the perfect, on-trend addition to my collection.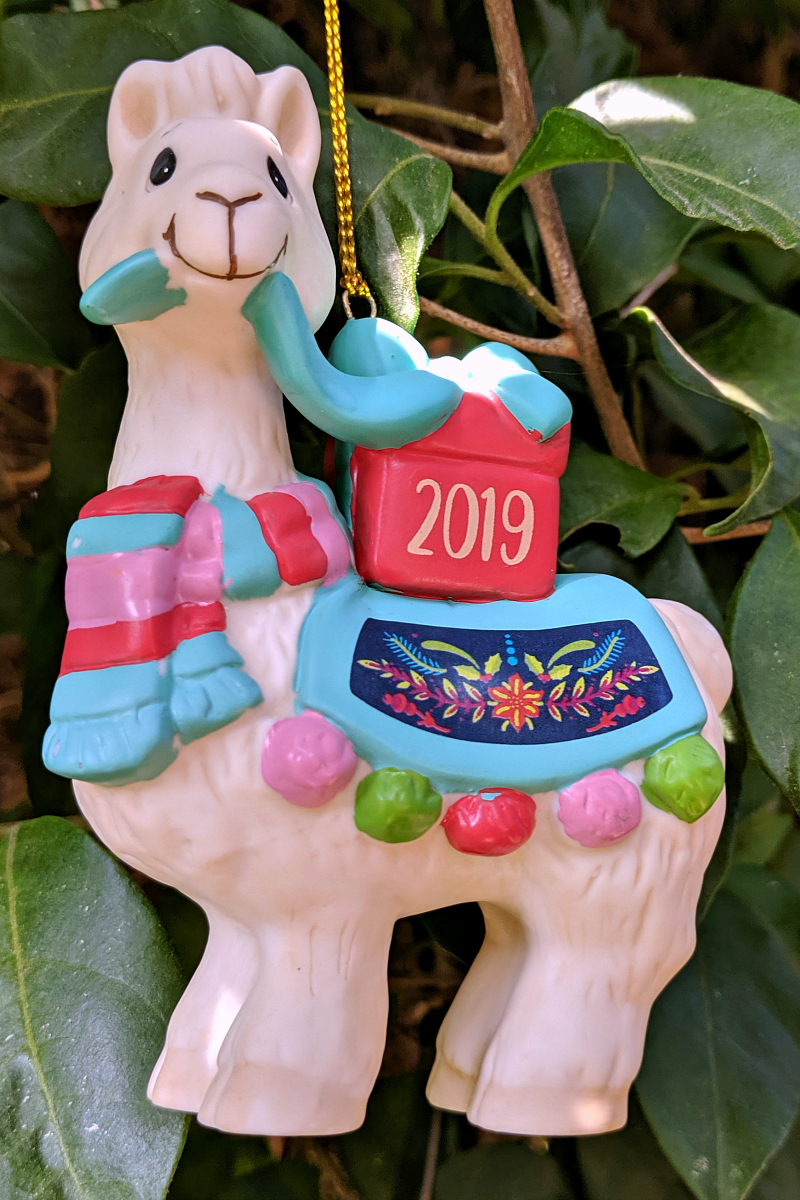 When I am adding to my holiday ornament collection, I look for pieces that remind me of that particular time.
Then, when I set up for the holidays in November, I can take a happy walk down memory lane.
Some commemorate special occasions, like a first Christmas, marriage or wedding.
Others feature places we've been, hobbies and favorite book, TV and movie characters. I also have trendy items to remind me of the era.
This sweet llama is adorable, and it would remind me of the 2019 trend even if it didn't have the date printed on it.
I know it will make me smile for years to come.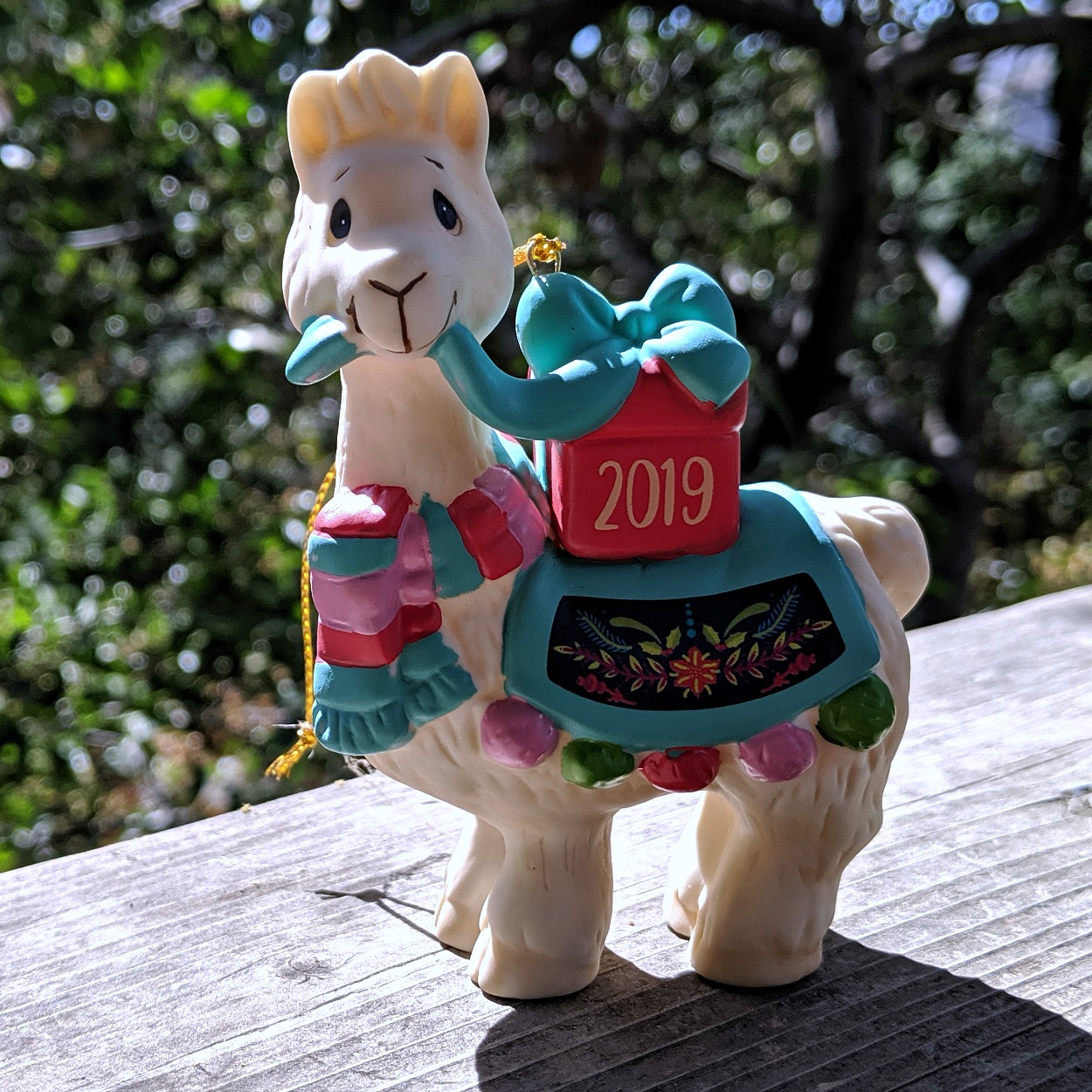 The ornament is called "I Llove You Llots," which makes me like it even more.
I don't have my tree up, yet, but you can see that the colors really pop. It looks great against the dark green leaves of the bougainvillea that is taking over my backyard.
It will show up nicely on my Christmas tree. However, it does stand up, so could be part of a tabletop display, too.
The llama ornament has the high quality that I expect from Precious Moments, and comes in a nice box that I'll use to safely store it.
I am happy to have the I Llove You Llots llama as the first new addition to my holiday ornament collection this year.
He makes me smile now, and I expect the same smile years from now when I remember the Llama trend.
2019 Dated Porcelain Ornament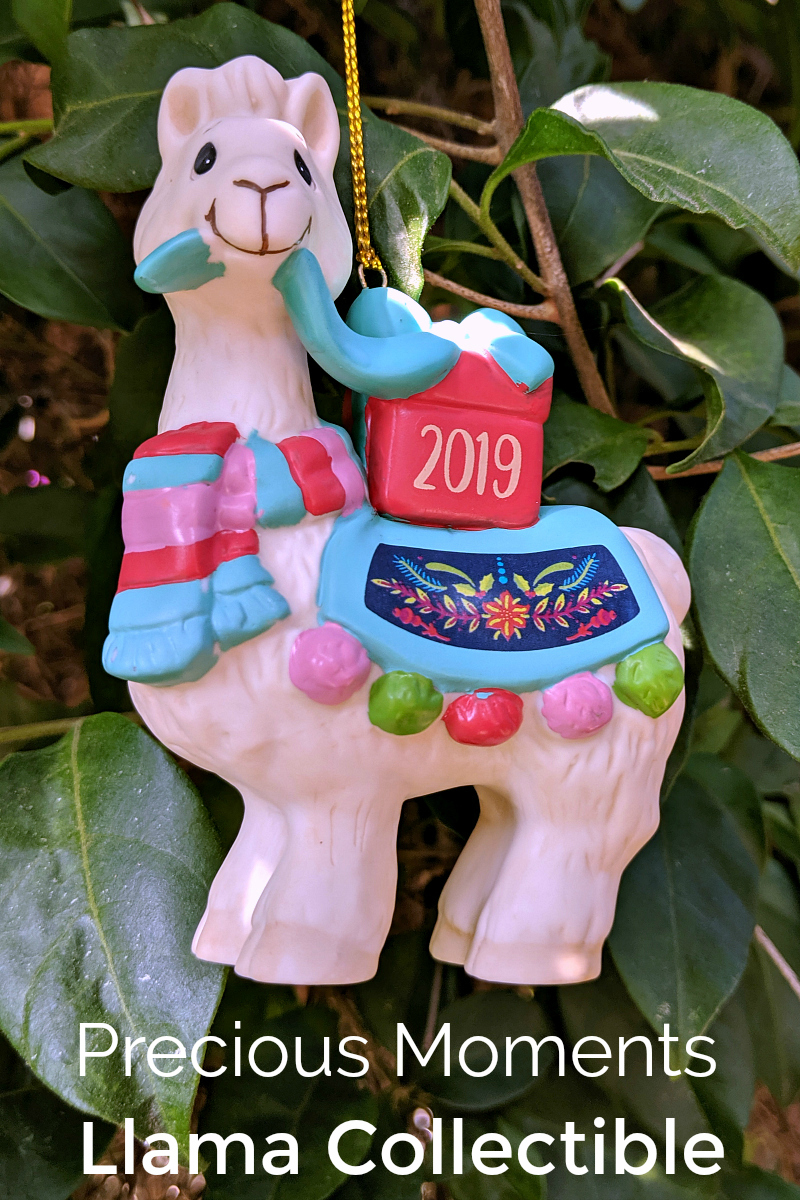 Check out these other shopping articles, so you can get great ideas and savings on products you want and need.