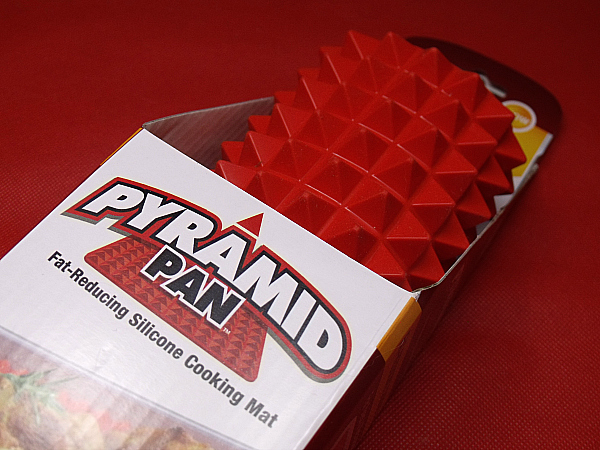 Have you heard of the Pyramid Pan?
It has an odd and unique look, but it is absolutely genius!
Up until a few years ago, I didn't know much about silicone and didn't use it in my home. Now I have a wide variety of kitchen products made from this flexible, non-stick material that is oven, microwave and dishwasher safe.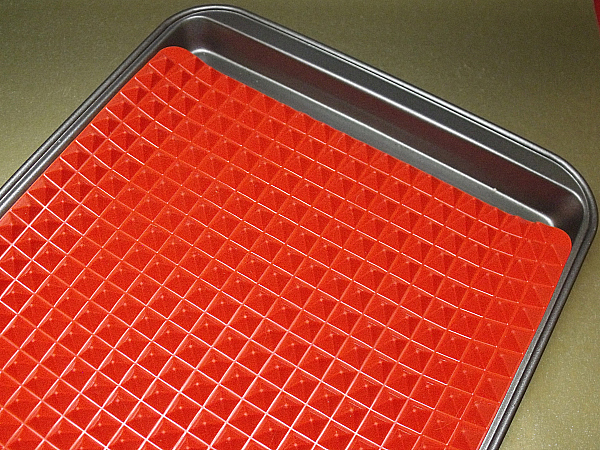 The Pyramid Pan is a large 16.25″ x 11.5″ silicone baking mat. It is placed on top of a baking sheet or dish. It can be cut to size, if you need a smaller one but I plan to use mine with my go-to baking sheet.
Without the mat, food rests directly on the pan soaking up extra fat and getting soggy. With the mat, food rests on the little pyramids instead of flat on the pan. Fat drips off of your food and air circulates beneath it, so that it cooks evenly with less turning.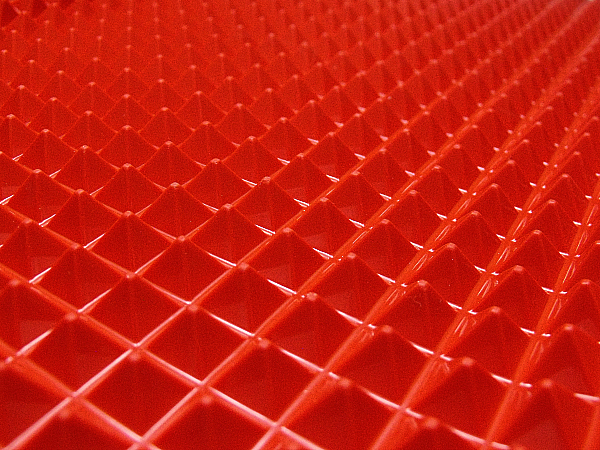 The mat can be used with a variety of foods – meat, chicken, sausage, bacon, pizza, fish, fries …. Once you start using it, you'll realize that the sky is the limit with this product.
The Pyramid Pan is easy to clean, since it's non-stick. When it's not in use, you can either store it flat or roll it up. You can even use it as a trivet to protect countertops or tables from hot pans or dishes.
One Pyramid Pan is great, but I can see how nice it would be to have several of them!
Enter daily through the Rafflecopter form below: