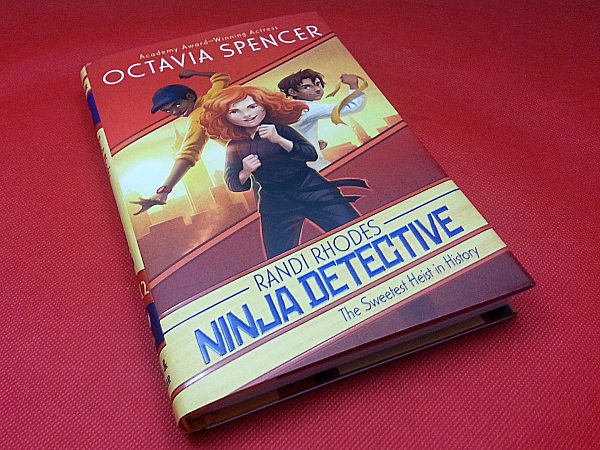 Octavia Spencer is a talented and busy woman! She won the Academy Award for Best Supporting Actress in The Help and has been working consistently on television and in movies for years. Somehow, even with her busy schedule, she managed to find time to author a children's book series.
The Sweetest Heist in History is the second book in the Randi Rhodes, Ninja Detective series. The first one was The Case of the Time Capsule Bandit.
Mysteries are always fun. The Sweetest Heist is a fast paced and enjoyable read. It's great for kids who already like to read and just might encourage those who don't read for pleasure to realize that books are a wonderful thing.
The chapter book is recommended for ages 8 to 12, but I enjoyed it, too!
Randi Rhodes, Ninja Detective

The Sweetest Heist
by Octavia Spencer
isbn 978-1442476844
Pub. date 3/31/15
Description: "Randi Rhodes and her fellow ninja detectives, DC and Pudge, were flying high after solving the Case of the Time-Capsule Bandit. But life in sleepy Deer Creek has begun to feel…a bit boring. There are no crimes to investigate! But a trip to New York City to visit Randi's aunt changes that. While the ninja detective trio explores Randi's old neighborhood in Brooklyn, they uncover an art heist! Except no one will believe them. So they'll just have to catch the criminals in the act…"
Enter daily through the Rafflecopter giveaway form below: