A Reebok giveaway prize would definitely help with those New Year's resolutions, so you'll want to enter this sweepstakes daily. Two pair of sneakers will be awarded for men or women.
Reebok Giveaway Sweepstakes
Prizes:
Reebok Real Flex Train 4.0 Sneakers – Mens or Womans
arv $150
US, 21+
Ends February 13th, 2018
Click HERE for entry form and official rules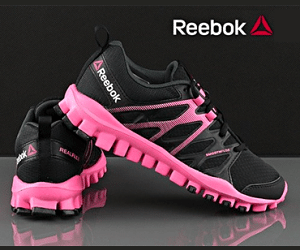 Also, check out these other current sweepstakes.