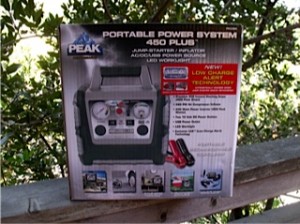 Peak Auto
PEAK® 900 Peak Amp Power Station Plus
Love this!
This all in one station is great for regular use and to have ready for emergencies. It's so nice to be able to take care of all of my portable power needs with one easy to use Power Station.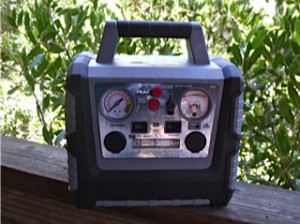 The Power Station can help me power up just about anything. It includes:
Jump-Starter
Air Compressor – Inflator
AC Outlet
2 DC Outlets
USB Outlet
LED Worklight
It's handy for automotive work. I (or someone else….) can jump start the car, fill the tires with air, power up tools and light up the work area with ease. Auto repairs are definitely not my thing, but I am capable of using the Power Station for basics all by myself. Many will want to keep it stored in the vehicle, so you're ready for emergencies on the road.
It's also great for camping and other outdoor activities. You can use it to power up electronic devices (music, lights, mobile phones, kitchen appliances…) or inflate air mattresses.
I also plan to keep it charged for emergencies at home. This will definitely be helpful during power outages.
Peak really thought of it all with this Power Station. It's so nice to have all of these power options in one, convenient and user friendly device!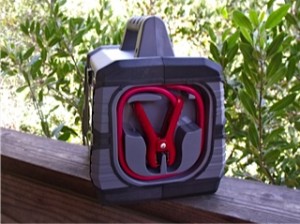 HOW TO CONNECT – You can like Peak Auto on Facebook and follow them on Twitter.
Disclaimer/Disclosure: Review sample provided to me.