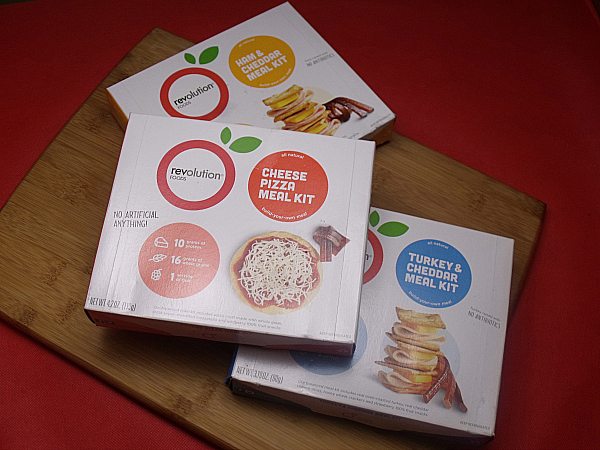 Quick and easy pre-packed meals are a great timesaver when kids are rushing to get out the door for school and adults are trying to get to work on time.
Unfortunately, when you look at the options in the grocery store deli case, you'll see a lot of unhealthy junky food that may look fun, but certainly isn't what you'd want to pack if you were making a meal from scratch.
Things are different now that Revolution Foods Meal Kits have arrived. I got mine at Target. They are also available at other stores across the country.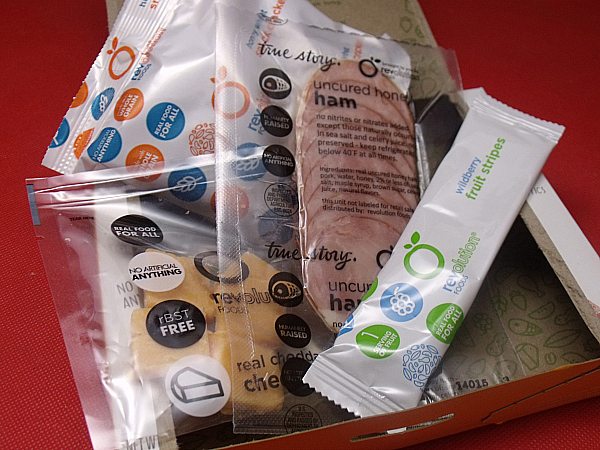 The Grab 'n Go Meal Kits are made with ingredients that I'm happy to serve to my family. There is nothing artificial in the box and it's easy to see at a glance the amount of protein and whole grains that are in each box. Each one also contains one serving of fruit.
The cheese is made from milk that has not been treated with rBST growth hormone.
The humanely raised meat doesn't have antibiotics, nitrates or nitrites.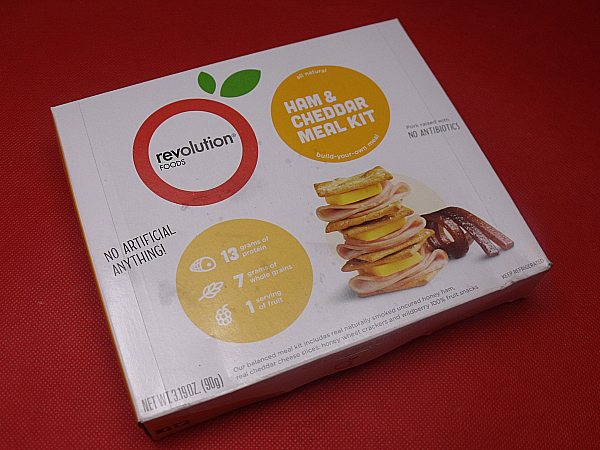 The Ham & Cheddar Meal Kit includes smoked uncured ham, cheddar cheese slices, honey wheat crackers and a berry fruit snack. Each item is wrapped separately for freshness. You can put them together however you'd like.
The Cheese Pizza Meal Kit is great for those of us who don't eat meat. It contains a whole grain pizza crust, sauce, mozzarella cheese and a fruit snack. Thanks to the crust, this one has 16 grams of whole grains!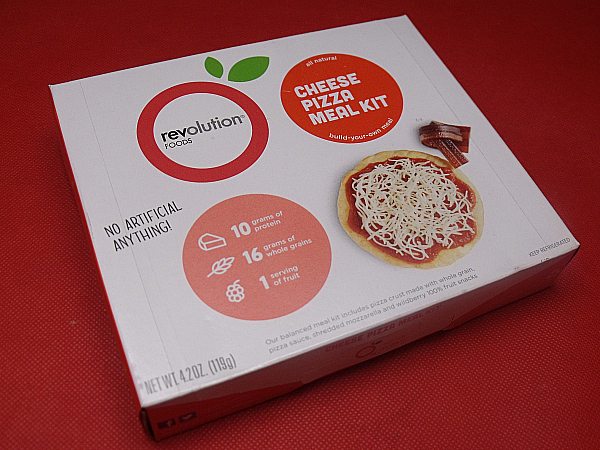 The Turkey & Cheddar Meal Kit includes smoked turkey, cheddar cheese slices, honey wheat crackers and a strawberry fruit snack. This one has 15 grams of protein.
They also have a Peanut Butter & Jelly Kit that has creamy peanut butter, natural grape jelly (no high fructose corn syrup!), honey wheat crackers and a strawberry fruit snack.
The meal kits are fun. Yes, it's fun to get to play with your food and put it together just right. Whether I'm grabbing one for myself of sending one off with a kid, I'm happy that they left the junk out of these meals.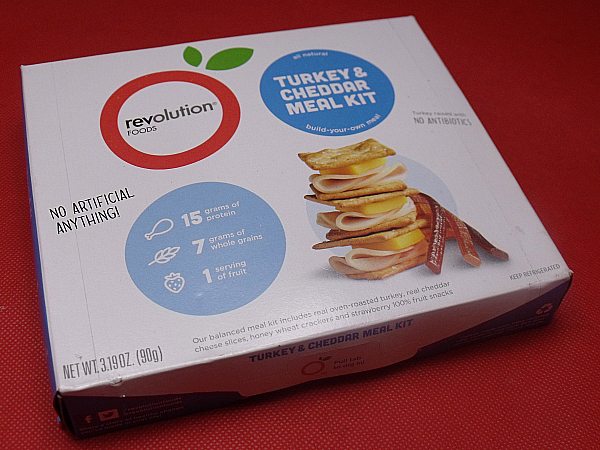 CONNECT – You can like Revolution Foods on Facebook and follow them on Twitter.
Enter daily through the Rafflecopter form below: