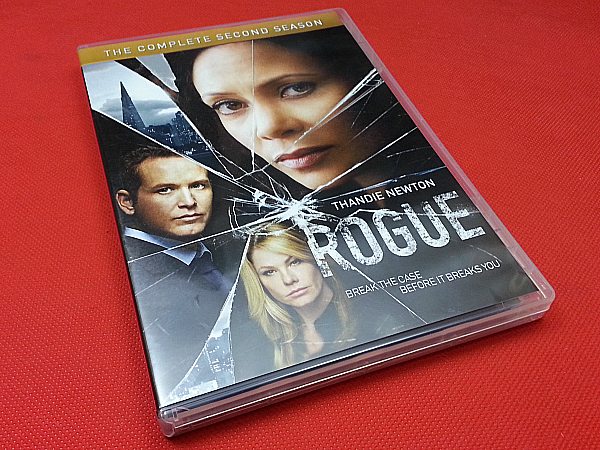 Break the case before it breaks you.
Have you seen Rogue, yet? The series is available on Direct TV. Those of us who don't have Direct TV can binge watch it on DVD, which is really how I prefer to watch these edge of your seat dramas with stories that carry over from episode to episode.
The show is rated TV-MA. It's not something I would recommend for kids, but is great for adults who like mature, intense programming.
A new story begins with the second season. The previous season does come into play with the characters and their back stories, but season two is a whole new adventure. It's easy to get caught up in it and watch 'just one more' episode until it's past your bedtime.
Rogue

The Complete Second Season
4 discs
Release date 5/19/15
Synopsis: "Undercover detective Grace Travis crossed the line between right and wrong and her involvement with the city's most powerful and dangerous crime family caused her to pay the ultimate price – the loss of her son. This season, she's left undercover life behind to be a better mother to her daughter. She also has a new job as a handler for an FBI task force investigating corporate espionage in San Francisco."
Enter daily through the Rafflecopter giveaway form below: