Housework is not my favorite activity, so I'm excited about this Roomba giveaway! The lucky winner will have some extra help around the house, and I think that would be lots of fun.
The iRobot Roomba can clean your house with the push of a button, and there is no programming required. Doesn't this sound like a dream?
The vacuum auto adjusts for carpet, hard surfaces and it can tell when an extra dirty area needs more attention. In my house, I have a combination of carpet, tile and wood flooring, so this would be a great way to get it all done. I can think of plenty of other things to do while the Roomba cleams my home.
Prize:
iRobot Roomba Robot Vacuum
US, 21+
Ends January 18th, 2018
Click HERE for entry form and official rules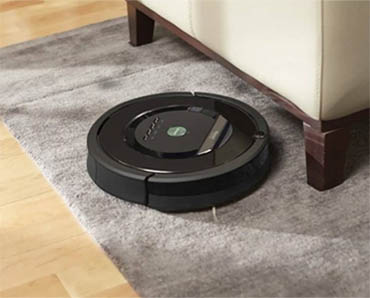 Also, check out these other current sweepstakes.