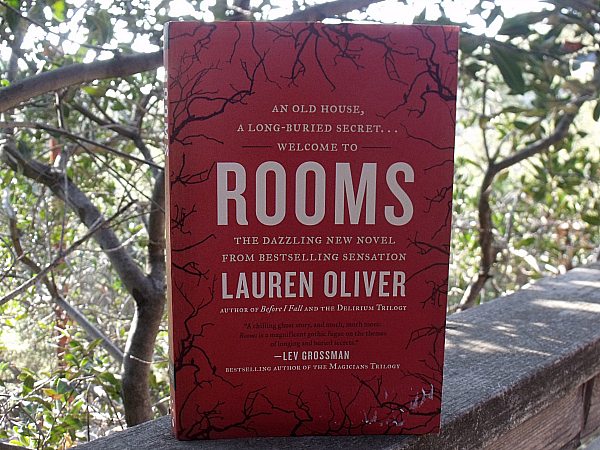 Loved this book!
Rooms is an entertaining read that is both a family drama and a ghost story. The spirits and those who are living all have unfinished business that is causing trouble. The individual characters are not exactly likable, but their individual stories and the novel as a whole are compelling. The story takes place in the rooms of an old house. Things change when one of the ghosts begins to communicate with one of the living.
Lauren Oliver has authored best selling YA books ( Before I Fall, Delirium Trilogy) and this is her debut novel for adults. Of course, many readers enjoy both YA and adult fiction. The novel is different than her others. It's exciting to see her head off in this new direction.
Rooms is hard to put down once you've started it. The story is unique and entertaining.

Rooms: A Novel

by Lauren Oliver
isbn 978-0062223197
Pub. date 9/23/14
Description: "Wealthy Richard Walker has just died, leaving behind his country house full of rooms packed with the detritus of a lifetime. His estranged family—bitter ex-wife Caroline, troubled teenage son Trenton, and unforgiving daughter Minna—have arrived for their inheritance. But the Walkers are not alone. Prim Alice and the cynical Sandra, long dead former residents bound to the house, linger within its claustrophobic walls. Jostling for space, memory, and supremacy, they observe the family, trading barbs and reminiscences about their past lives. Though their voices cannot be heard, Alice and Sandra speak through the house itself—in the hiss of the radiator, a creak in the stairs, the dimming of a light bulb."
Enter daily through the Rafflecopter form below: