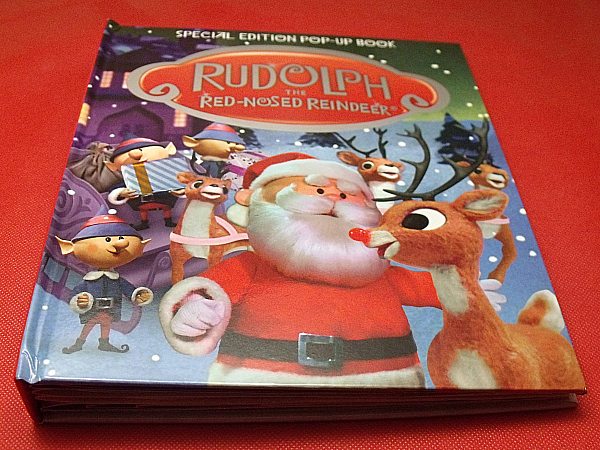 Happy 50th anniversary to the Rudolph the Red-Nosed Reindeer television special!
50 years is a long time for a TV show to hold onto it's popularity, but Rudolph definitely has. I'm fairly certain I have seen it at least once a year for my entire life. It still has that same magic and the message is just as important today as it was fifty years ago. We can all benefit from this annual reminder to accept others as they are.

Rudolph the Red-Nosed Reindeer Pop-Up Book

written by Lisa Marsoli
illustrated by Keith Andrew Finch
isbn 978-1626861978
Pub. date 9/23/14
This beautiful pop-up book has illustrations and stills from the original TV special and the story is told in that old familiar way. You'll see favorite characters just as you remember them – Santa, Rudolph, Hermey, Clarice, Yukon Cornelius and the Abominable Snow Monster.
I never get tired of hearing about what happened that foggy Christmas Eve when it was up to Rudolph to help guide Santa's sleigh and save Christmas.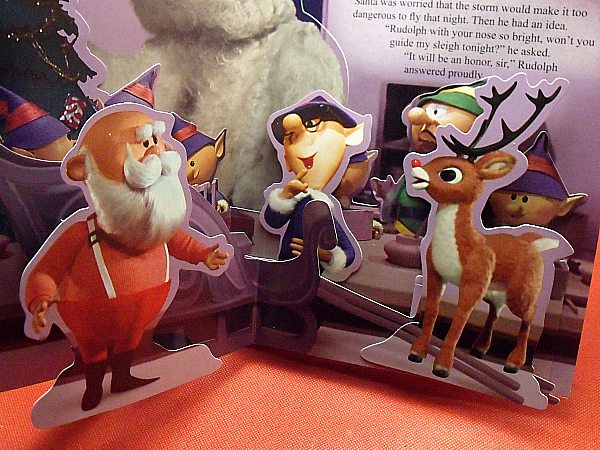 Enter daily through the Rafflecopter form below: