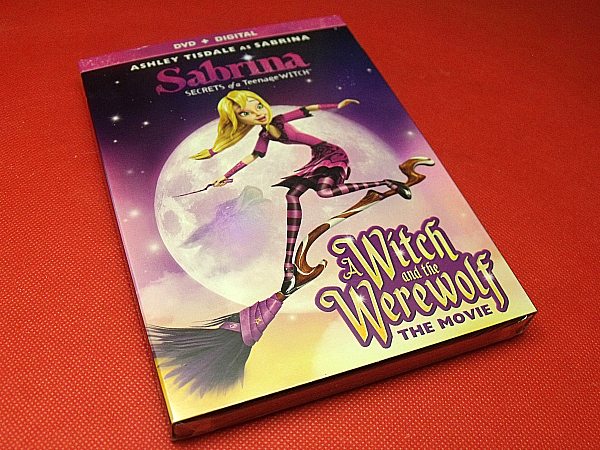 Are you ready for some animated fun with Sabrina the Teenage Witch? Yes, animated.
The feature length movie, A Witch and The Werewolf, is similar to the television series. We get the same humor and whacky, teenage adventures as an animated movie. Ashley Tisdale does a great job as the voice of Sabrina. She brings the character to life in a sassy way.
The movie isn't rated, but is probably ok for most ages. Older kids will understand the humor and story more than little ones. The movie is about an hour long and is a fun mix of magical adventure and comedy. There is a bonus music video that will have kids dancing and singing along.
A Witch and The Werewolf is a fun way for kids to get in the Halloween Spirit.

Sabrina: Secrets of a Teenage Witch

A Witch and The Werewolf
Not Rated
Release date 9/9/14
Synopsis: "Sabrina, everyone's favorite half-human, half-witch, is back in a magical movie adventure filled with spells, excitement and tons of fun. When a magic jacket turns Sabrina's friend Harvey into an uncontrollable werewolf, Sabrina's off on a wild chase between the human and witch worlds to stop his rampage. Join Sabrina on her bewitching escapade to find a cure and save the day!"
Enter daily through the Rafflecopter form below: