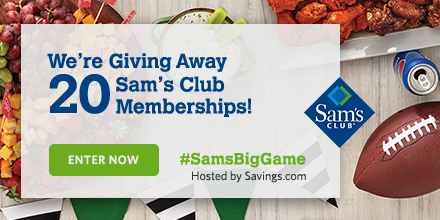 Are you a Sam's Club shopper or would you like to be one? Now, you can enter for a chance to win a $45 Sams Club gift card. Use that gift card towards the purchase of a Sam's Club membership or just use it, if you're already a member.
It takes less than a minute to enter, since the entry form is so simple. Just fill in your email address and submit. Good luck!
#SamsBigGame
20 Prizes:
$45 Sam's Club Gift Card
Ends January 16th, 2018
Click HERE for the EASY entry form and official rules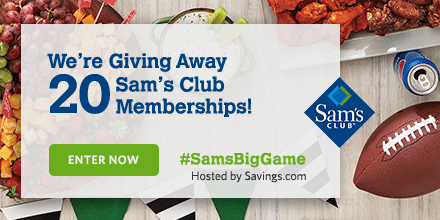 Also, check out these other current sweepstakes.