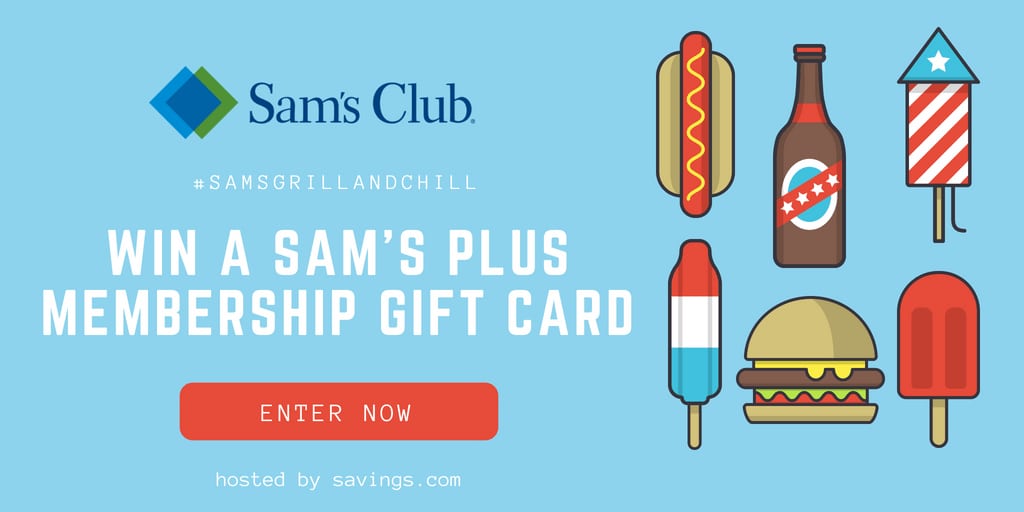 You like saving money, when you shop, right? Then, this Sams gift card giveaway is for you!
When you are shopping for Summer, you want food and supplies that make it easy to have fun. Of course, it's also great to save time and money on these cookout essentials.
It is super easy to enter. Just fill in your email address on the entry form and click the 'enter now' button.
Prizes
Sam's Plus Membership gift card
arv $100.00
10 Winners
Ends June 15th, 2018
Click HERE for the easy entry form and official rules.
As always, there are great deals to be found at Sam's Club, so you don't have to break your budget to enjoy Summer fun. They carry the brands and products that families want: Keebler, Kraft, Pringles, Cheez-It, Oscar Mayer, Coca-Cola, Skittles and more.
Following are some of the money saving discounts that you can grab at Sam's. Check out the #SamsGrillAndChill deal list, so you can save money today. Also, check out your Valpak envelope for special member pricing.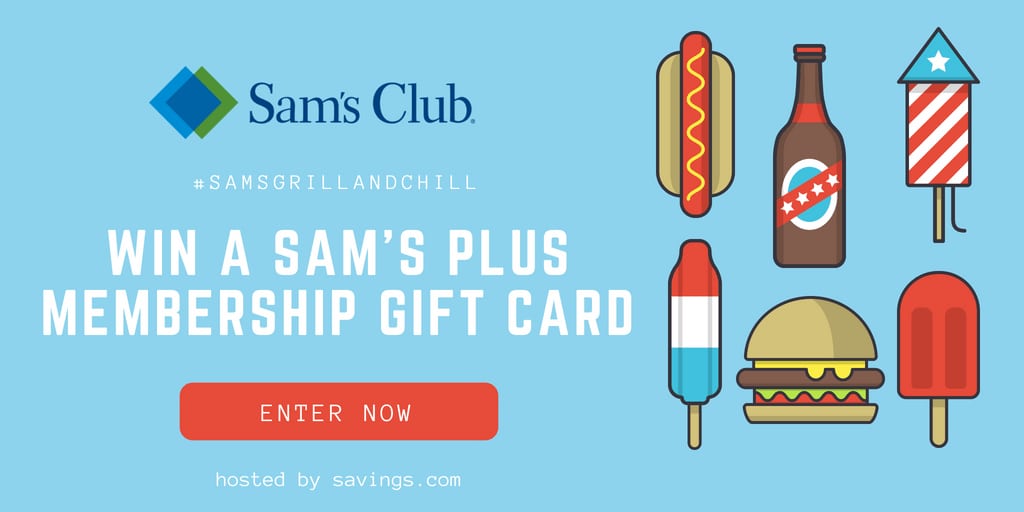 Also, check out these other current sweepstakes.