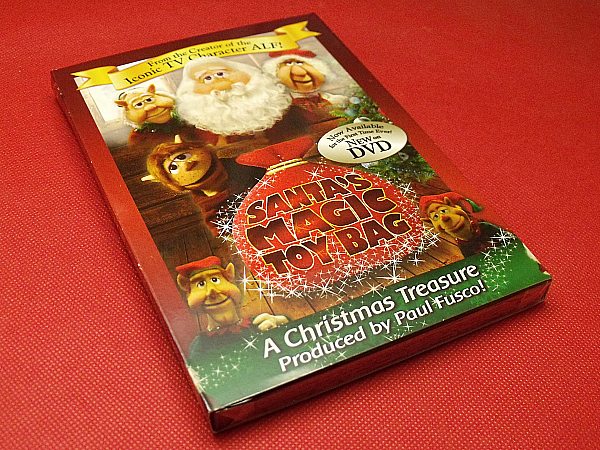 Do you remember Santa's Magic Toy Bag?
The holiday special was first seen on the Showtime Network back in 1983. This is the first time it's been released to the public since airing on TV.
The show features the puppeteering skills of Paul Fusco. Those of us who were around in the 80's will remember his other notable puppet creation, Alf, that was on TV for 4 seasons.
Santa's Magic Toy Bag is a heartwarming tale that is just perfect for the holiday season. Kids will enjoy the holiday music, the puppets and the uplifting message about the Christmas spirit.

Santa's Magic Toy Bag
Release date 10/21/14
Synopsis: "In Santa's Magic Toy Bag, Christmas is bustling, festive and exciting for Santa, Mrs. Claus and all the Elves at the North Pole… Sherman, an aspiring apprentice Elf, tries his best to fit in but can't seem to do anything right! He's worked in nearly every department at the North Pole and has triggered a series of disasters everywhere he goes.Santa tries to bolster Sherman's self-esteem by entrusting him with the special task of guarding his Magic Toy Bag until Christmas Eve. When Sherman accidentally shrinks the bag by washing it, he fears there might not be a Christmas this year … Unless the accident- prone Elf can finally make things right!"
Enter daily through the Rafflecopter form below: