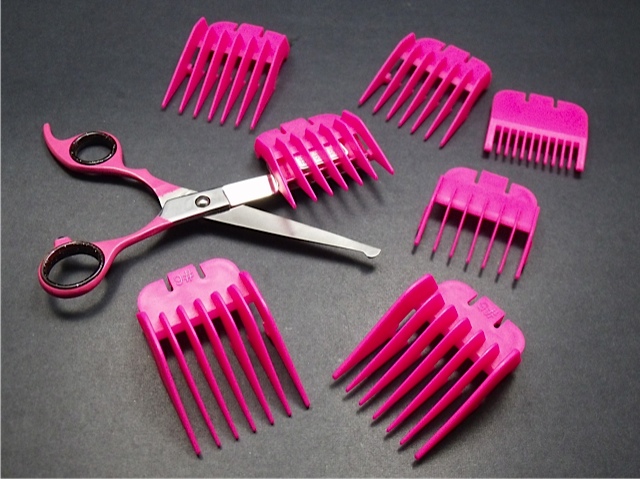 Some pets may enjoy being groomed, but many (most?) do not appreciate the buzzing sound of electric clippers. Scaredy Cut is a buzz-free solution for dogs and cats.
The scissors have a rounded tip and guard. The set includes 7 combs of varying lengths. The pink set is for cats and there is a similar set in blue for dogs.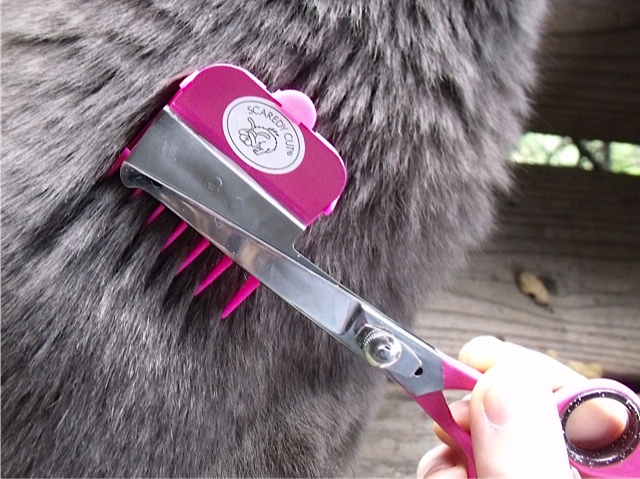 It's easy to change the combs, so you can get an even cut at the length that works the best for you and your pet. The instructions are simple to follow.
You can watch it in action in the video below.
It's best to start out using it like a regular comb to relax your pet and get them used to it. Then you can switch directions and work against the hair growth making cuts along the way.
My cats all have short hair and like to wear a full coat in the winter, so I'll wait until summer to give them a regular cut. I tested it out now on all 3 of mine and they were ok with it and actually enjoyed the attention. If I had used a buzzing clipper, I would have been scratched and the cats wouldn't have forgiven me for a long time. They really don't mind the grooming. They just don't like that scary buzz.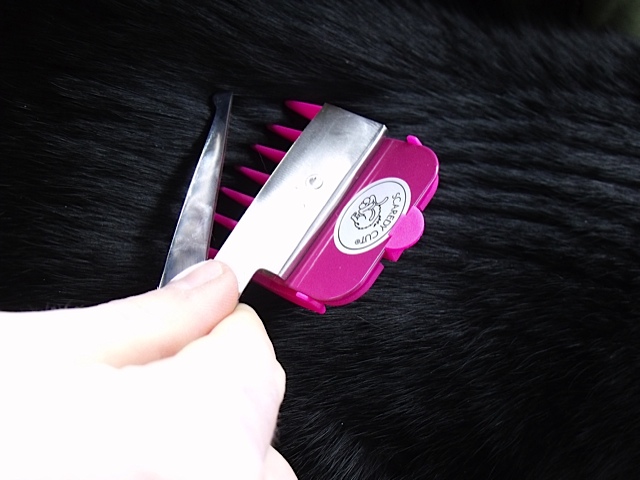 The Tiny Trim grooming scissors that are sold separately can be used for quick trims around the face, ears and paws. They have rounded ball tips, so you don't need to worry about poking your pet with a point.
The Scaredy Cut Grooming Kit is a simple product to use at home for a pleasant grooming experience.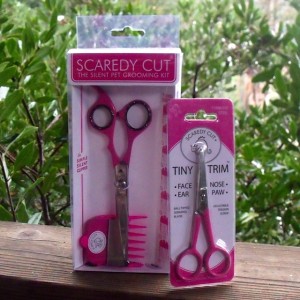 CONNECT – You can like ScaredyCut on Facebook.
Enter daily through the Rafflecopter form below: