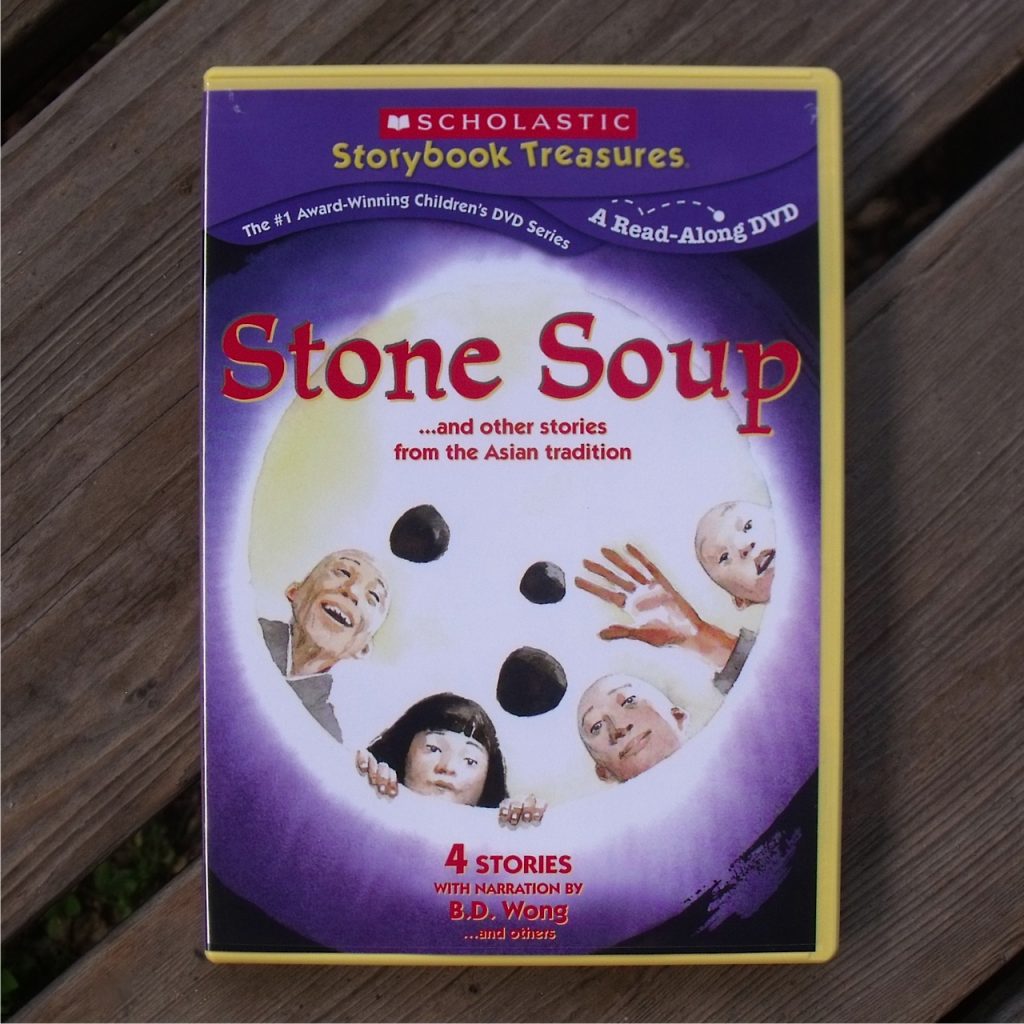 Scholastic DVD
Stone Soup …
and other stories from the Asian Tradition
Release date 1/15/13
Hooray – it's another Scholastic Storybook Treasures DVD!
I remember enjoying Scholastic books when I was kid. It was so exciting to look through the papers they gave us at school to let us know which books were available to buy. They always had the perfect selection of classics and books featuring popular characters that would inspire me to read. When I had kids of my own, they, too, got to experience the wonders of Scholastic!
The Storybook Treasures Read-Along DVDs retain the magic of reading and add in music and sound effects that enhance the reading experience. Little ones will enjoy following along as they listen. Bigger kids will enjoy reading along. This type of learning adds a new dimension to reading that can help kids learn to read and to enjoy reading.
Stone Soup … and other stories from the Asian tradition has 4 stories and a bonus author interview. It's recommended for kids ages 4-9.
Stone Soup 
The Five Chinese Brothers
Lon Po Po
The Stonecutter
Bonus: Interview with the author/illustrator of Stone Soup
These classic stories are fun to read and thought provoking. I remembered a couple of them clearly and I'm pretty sure I had read the others to my kids, as well. It's nice to have the Asian theme throughout all of the stories. Kids will remember the wise teachings of the stories as they improve their reading skills.
CONNECT – You can like New Kideo on Facebook.
Enter daily through the Rafflecopter form below: