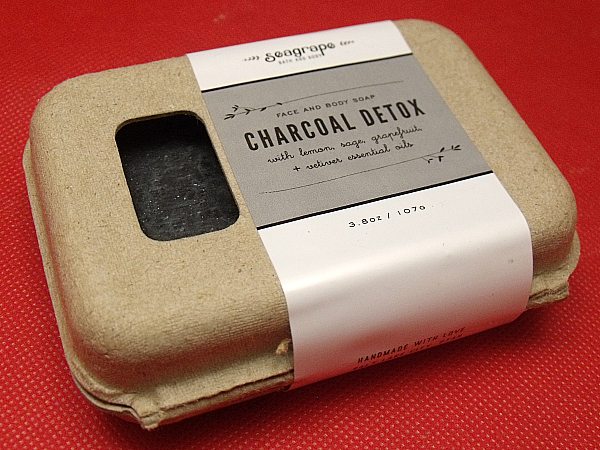 Charcoal is great for a backyard BBQ or a campfire, but it's also good for the skin. Yes, I use charcoal on my face and in the bathtub.
Seagrape Bath and Body makes a lovely handmade Charcoal Detox Soap for Face and Body. It seems a bit odd to use a bar of soap that is black, but it really does get my skin clean.
Activated charcoal is known to draw toxins and impurities from the skin. Whether you have oily skin, dry skin or something in between, pores can get clogged with toxins and even dead skin cells. Adding charcoal to soap is a great way to get skin really clean, so it glows and looks healthy.
The Detox Soap also contains a happy and calming blend of essential oils – pink grapefruit, sage, lemon and lemongrass. It smells nice and feels refreshing.