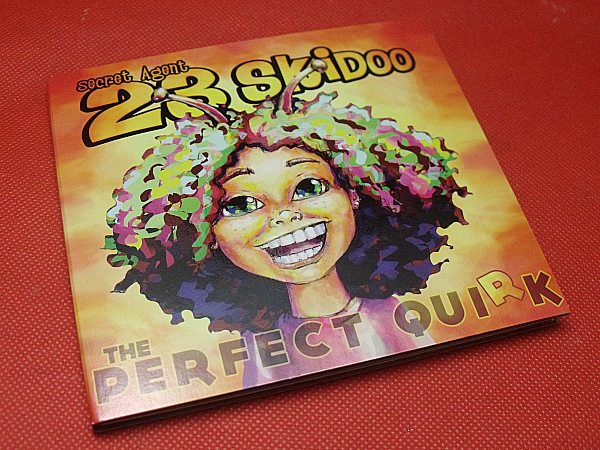 This CD just looks like fun, doesn't it? I would love to have a reason to grin that big each and every day.
The latest CD from Secret Agent 23 Skidoo can help get kids ready for fun with this kid-friendly energetic, funky and quirky CD. Really… I haven't ever heard anything quite like it. The music feels as if it's on the cutting edge of something exciting. The band has their own unique style and the title of the CD is fitting – The Perfect Quirk.
The music is referred to as "Kid-Hop." It's kind of like hip hop, but also has funk, soul, motown, reggae and other influences. Of course, the lyrics are all child appropriate and the overall feeling you'll get from both the music and the words is happy and positive.
The Perfect Quirk is perfectly fun!
Secret Agent 23 Skidoo
The Perfect Quirk


Underground Playground Records
Release date 6/24/14
There are 10 funky tracks on the CD:
You're It

Unwind
Imaginary Friend
2 Pointed Back
Pillow Fort Pillow Fight
DJs All Day
Guess What
Caught in The Screen
Time Machine
Nightlight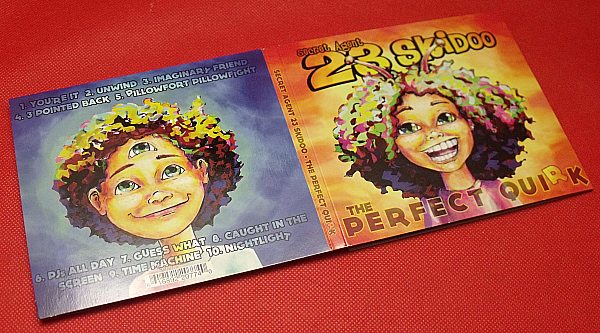 Enter daily through the Rafflecopter form below: