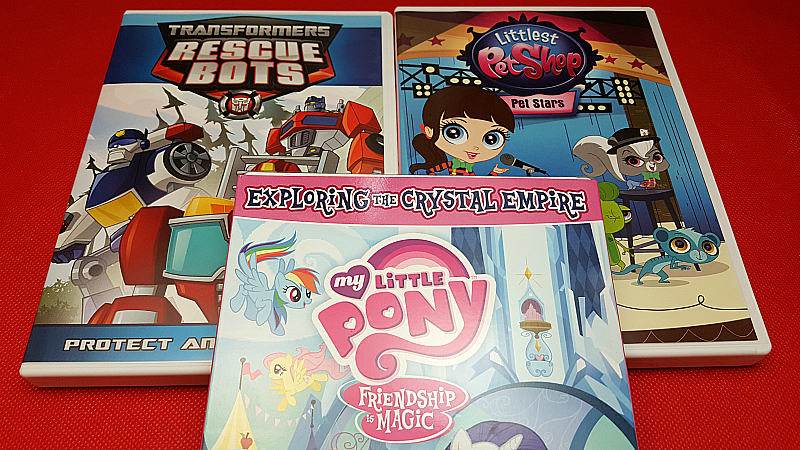 Do your kids like watching cartoons on TV? Of course, they do! And when kids have a favorite show, it's fun to watch the episodes again and again.
This month Shout! Factory is releasing three new Hasbro Studios DVDs with episodes from three popular cartoons – My Little Pony, Littlest Pet Shop and Transformers Rescue Bots.
Each of these TV shows are fun and entertaining, but there is more to them than that. While your kids are watching, they'll also pick up on some great life lessons about friendship, teamwork, doing what's right and being kind to others. The episodes are fun and help set the stage for good values and good behavior.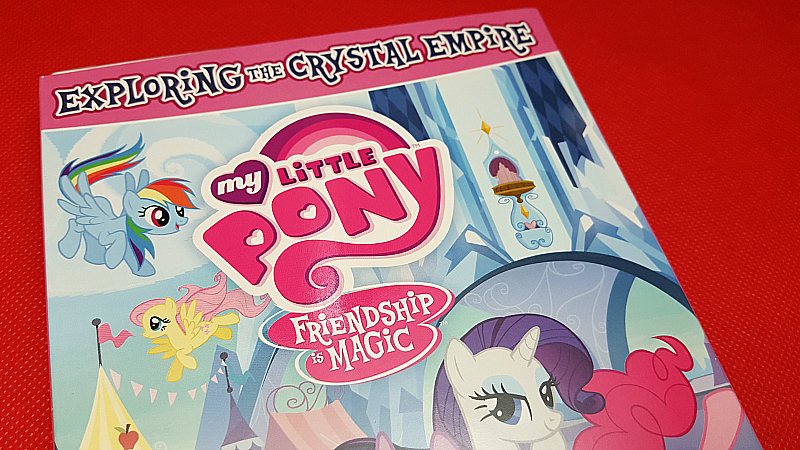 My Little Pony Friendship is Magic
Exploring The Chrystal Empire
Shout! Factory
Release date 2/7/17
Synopsis: "Join Twilight Sparkle, everypony's favorite studious princess, and her very best friends – Rainbow Dash, Applejack, Rarity, Fluttershy, Pinkie Pie and Spike – as they explore the wondrous arctic kingdom, the Crystal Empire! Old enemies return and new friends are made in this collection of episodes that will have you exploring the Crystal Empire with magical adventure!"
The Cutie Re-mark, Part 1
The Cutie Re-mark, Part 2
The Crystalling, Part 1
The Crystalling, Part 2
The Times They Are A Changeling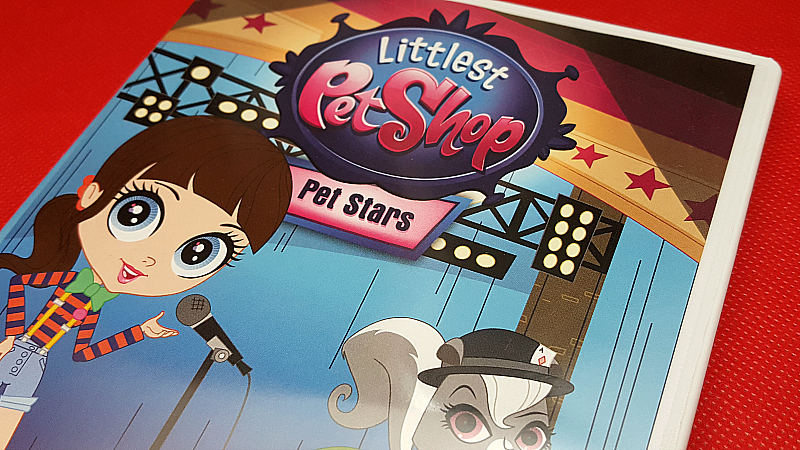 Littlest Pet Shop
Pet Stars
Shout! Factory
Release date 2/14/17
Synopsis: "Sinister king cobras! Comedy festivals! Pet hotels! And a monkey on Mars?! It's all here, as Blythe and her best friends – Russell the Hedgehog, Pepper the Skunk, Zoe the Spaniel, Minka the Monkey, Sunil the Mongoose, Penny the Panda and Vinnie the Gecko – share one outrageous adventure after another in The Littlest Pet Shop: Pet Stars!"
Heart Of Parkness
Standup Stinker
The Secret Recipe
A Night At The Pawza
Sue Syndrome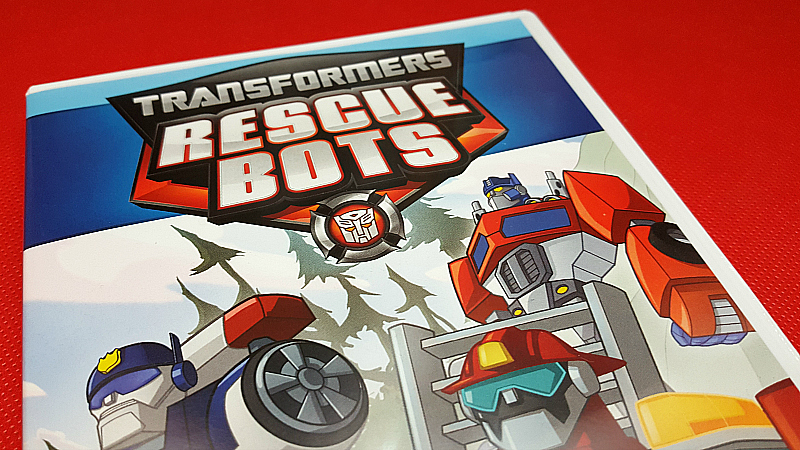 Transformers Rescue Bots
Protect and Explore
Shout! Factory
Release date 2/21/17
Synopsis: "When a mysterious iceberg is spotted off the coast of Griffin Rock, it brings both danger and the interest of an old nemesis. On a nature hike, the Rescue Bots team will have to battle escaped snakes. And when the Burns family is stranded at sea by a swarm of jellyfish, the Bots must control miniature souvenir replicas of themselves."
Tip of the Iceberg
Buddy System
No Place Like Dome
Thieves Like Us
The New Recruits
Click HERE for free Shout Factory coloring pages, crafts, activities and more.
Enter daily through the Rafflecopter giveaway form below:
a Rafflecopter giveaway