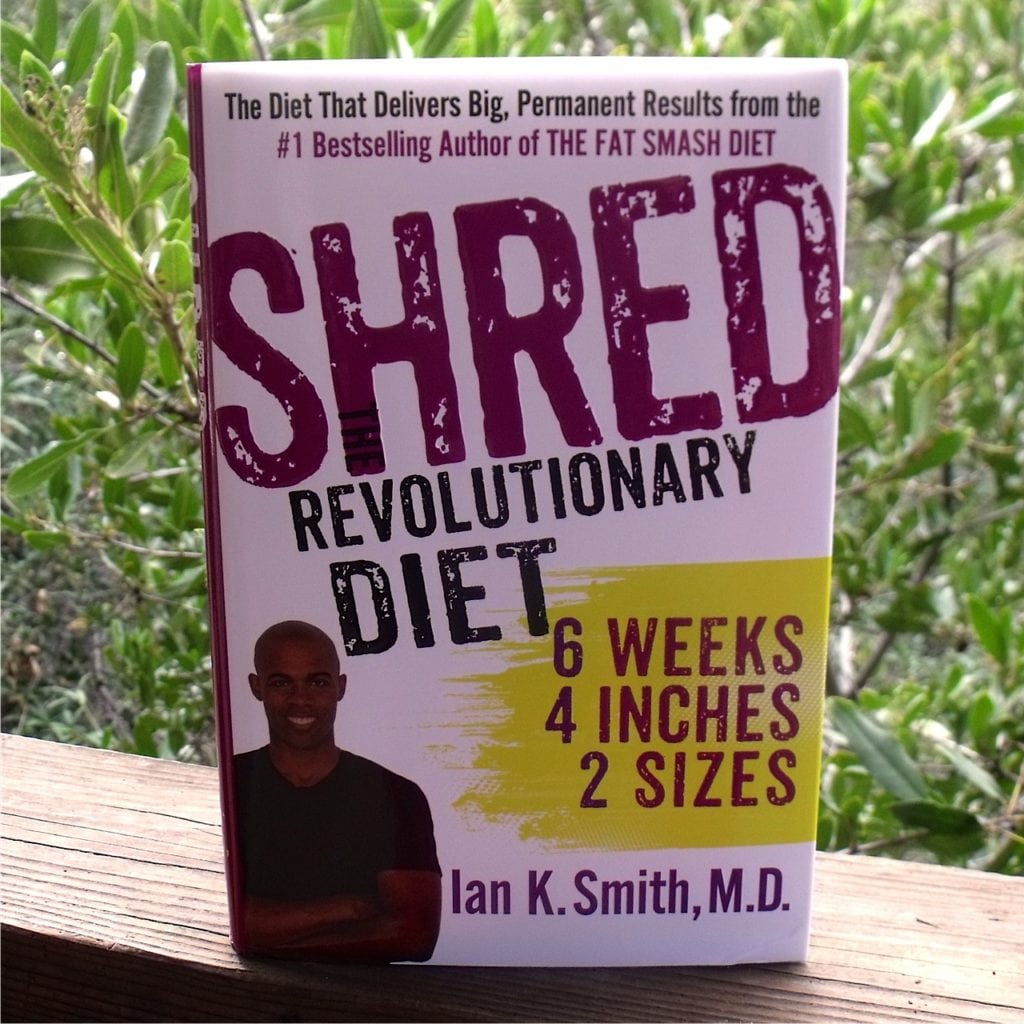 Shred: The Revolutionary Diet
6 Weeks 4 Inches 2 Sizes
by Ian K. Smith
isbn 978-1250035868
Pub. date 12/24/12
Description: "With a "Shredder Nation" following on Twitter and Facebook that continues to grow, Dr. Ian created Shred while working with people who had success following his previous diet books but had hit stubborn plateaus. #1 New York Times bestseller, SHRED: The Revolutionary Diet—Six Weeks, Four Inches, Two Sizes integrates all of Dr. Ian's strategic dieting tools into one plan—like putting all the best players on the field at once to create a can't lose combination. Combining a low glycemic index diet, meal spacing, and meal replacements, SHRED will have dieters eating constantly—four meals or meal replacements and three snacks a day—over a six week program."
When I first saw this book, I (incorrectly) assumed that it would be full of hype – that it would get people all excited about weight loss and then provide a program that most people can't really follow.
I was wrong. Dr. Smith has put together a program that actually looks do-able. Each of the six weeks has a theme and a specific plan to follow:
Week 1: Prime
Week 2: Challenge
Week 3: Transformation
Week 4: Ascend
Week 5: Cleanse
Week 6: Explode
Each daily plan has 4 meals (yes, 4!), 3 snacks and exercise options. The meals are obviously not a double cheeseburger, large fries and 44 ounce soda. They are reasonable, but probably smaller than a typical meal.
There are options built in, so that you can create a meal that works for you. Since you're eating frequently, there's less chance of a binge due to a growling belly.
Exercises are by choice as well. Some days there is a list of cardiovascular exercises to choose from and there are even scheduled rest days.
Shred feels different than other diet programs due to all of the choice that is built in. The guidelines of the program are there, but it's up to each individual to learn to make the choices that will work for them!
Enter daily through the Rafflecopter form below: