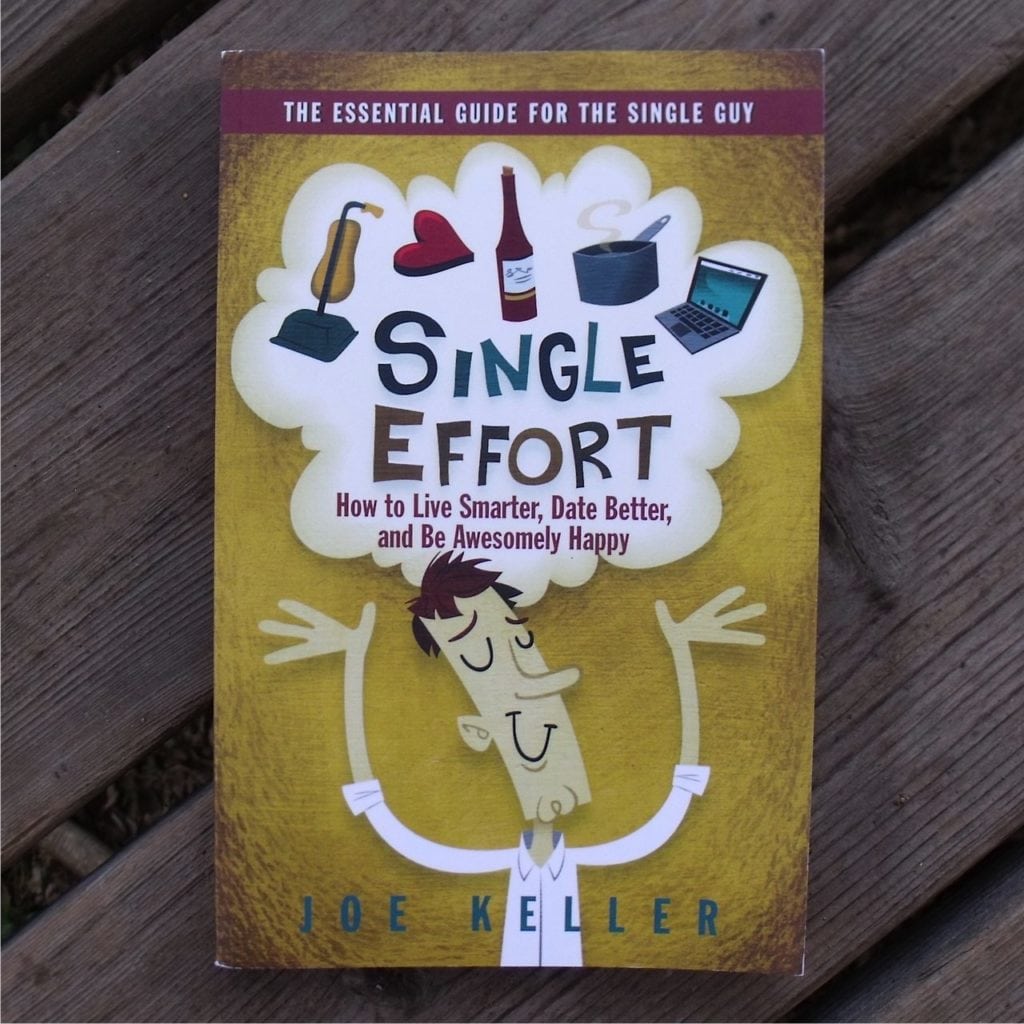 Single Effort: How to Live Smarter, Date Better, and Be Awesomely Happy

by Joe Keller
isbn 978-0984936809
Pub. date 11/14/12
Usually, when we see books about dating and being single, they are written for women. In fact, a very large percentage of the self-help section in book stores is for women since we often enjoy reading about, thinking about, talking about … making changes. Many of these books have zero appeal for the average man.
This book is different. It is written for single men and actually contains some similar advice to what I've seen in other books, but the approach is very different. It's fun, humorous and lighthearted and it includes practical tips that both men and women can enjoy and learn from.
Whether you plan to stay single or settle down in a long term relationship, there is a lot of helpful information that can help any single man (or woman).
Single Effort covers topics that will help you learn how to:
Approach with confidence and attract not just any woman — but the right woman

Thrive in the online dating world and the competitive dating scene
Prepare tasty home-cooked meals and master the befuddling world of wine (there is a great recipe section)
Create a home that's satisfyingly masculine, yet welcoming to women
Save time and money with proven product recommendations and advice on everything from daily living, to dating, to personal comfort (even cleaning!)
You may need help with every section in the book or just a few of them. Either way the book is entertaining.