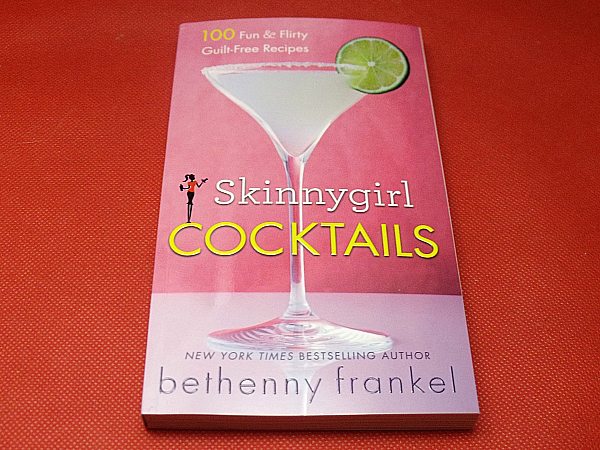 Just in time for the holidays, Bethenny Frankel has a brand new recipe book that can help you enjoy the season without packing on extra pounds due to calorie laden beverages. With these recipes, you can have the fun and flavors of specialty drinks without the calories.
The book includes 100 recipes that are get for parties, special occasions or a special treat at home. Each one has no more than 150 calories. It's so easy to accidentally drink a huge amount of calories without realizing it. Thanks to these recipes, you don't have to and you won't feel like you're missing out.
The book is organized well with themed chapters for margaritas, martinis, spritzers, Summer favorites, frozen beverages, Holiday drinks and more. The photographs are beautiful and the instructions are clear. Even if you have no experience as a mixologist, you'll be able to create cocktails that look and taste professional.

Skinnygirl Cocktails

100 Fun & Flirty Guilt-Free Recipes Paperback
by Bethenny Frankel
isbn 978-1476773025
Pub. date 10/28/14
Description: "From four-time New York Times bestselling author, master fixologist, and "Cocktail Queen," Bethenny Frankel, comes the ultimate drink guide for every Skinnygirl's shelf!Hosting a holiday party or planning a girls' night and don't know what to serve? The leading lady in effortless entertaining, Bethenny Frankel, best known for her delicious, health-conscious recipes and Skinnygirl cocktail line, presents her first cocktails book, Skinnygirl Cocktails. This is the entertaining guide every Skinnygirl has been waiting for!"
Enter daily through the Rafflecopter form below: