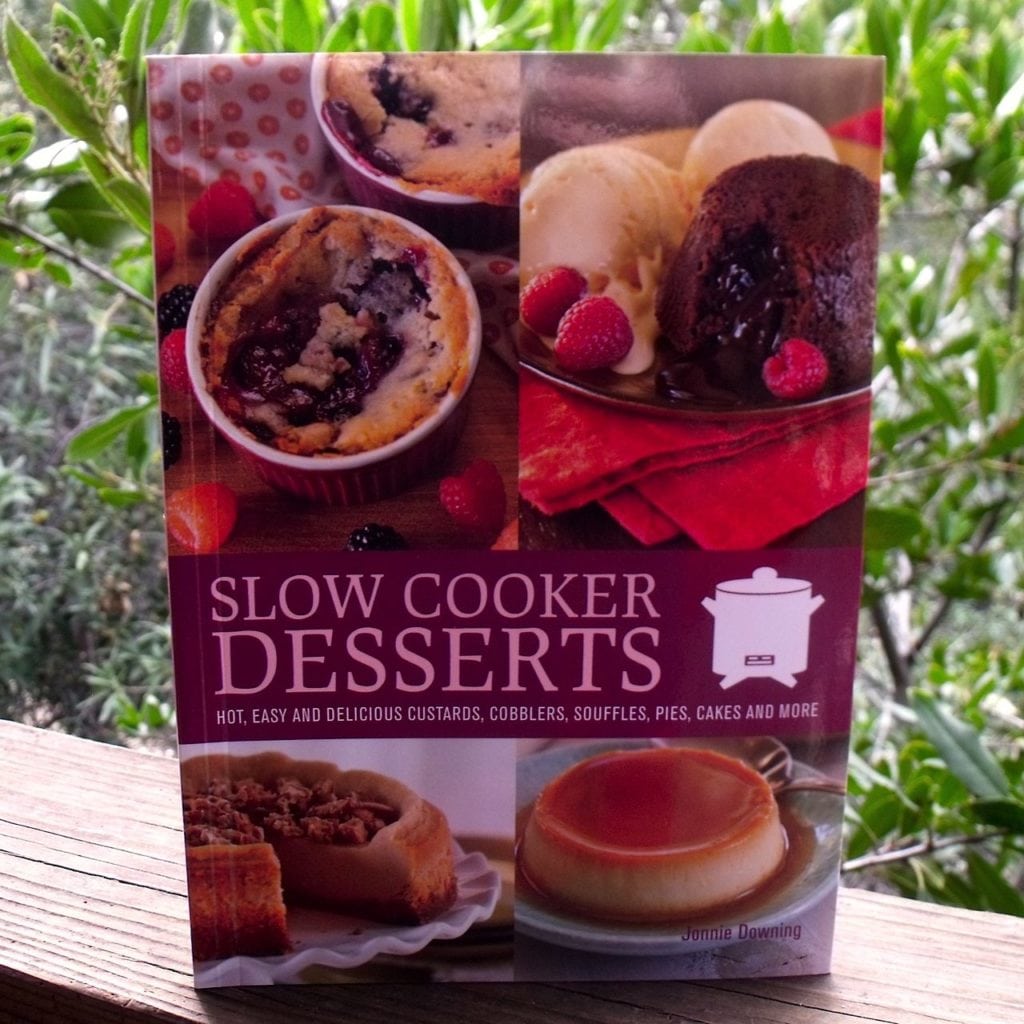 Slow Cooker Desserts
Hot, Easy, and Delicious Custards, Cobblers, Souffles, Pies, Cakes, and More
By Jonnie Downing
isbn 978-1-61243-124-6
Pub. date 2/12/13
Description: "With the hectic pace of modern life, it's easy to see why slow cookers are so popular! Now, Slow Cooker Desserts teaches readers how to apply this convenient method to sweet treats that top off any dinner with style. Home chefs learn easy ways to include a hot dessert in any dinner plan. Simply prepare one of the delicious recipes in Slow Cooker Desserts, set it, forget it, and let the magic happen while enjoying dinner. No more rushing away from the table to get dessert in the oven."
When I think of slow cookers, I think of main dishes – roasts, stews, soups…. I hadn't ever thought about using a slow cooker to make cakes or brownies, but it can be done.
The book includes a variety of recipes and clear instructions. Some of the recipes are for familiar favorites and others are for ones that are new to me. Some can be prepped quickly and some are more involved. Each of the steps are explained in detail to help you get good results.
Here are a few that look good to me:
Carrot Cake with Cream Cheese Icing
Coconut Rice Pudding
Peach Cobbler
Brownie Pudding Cake
There are times when a slow cooker just makes sense. It's great to be able to plan ahead for a meal and for dessert!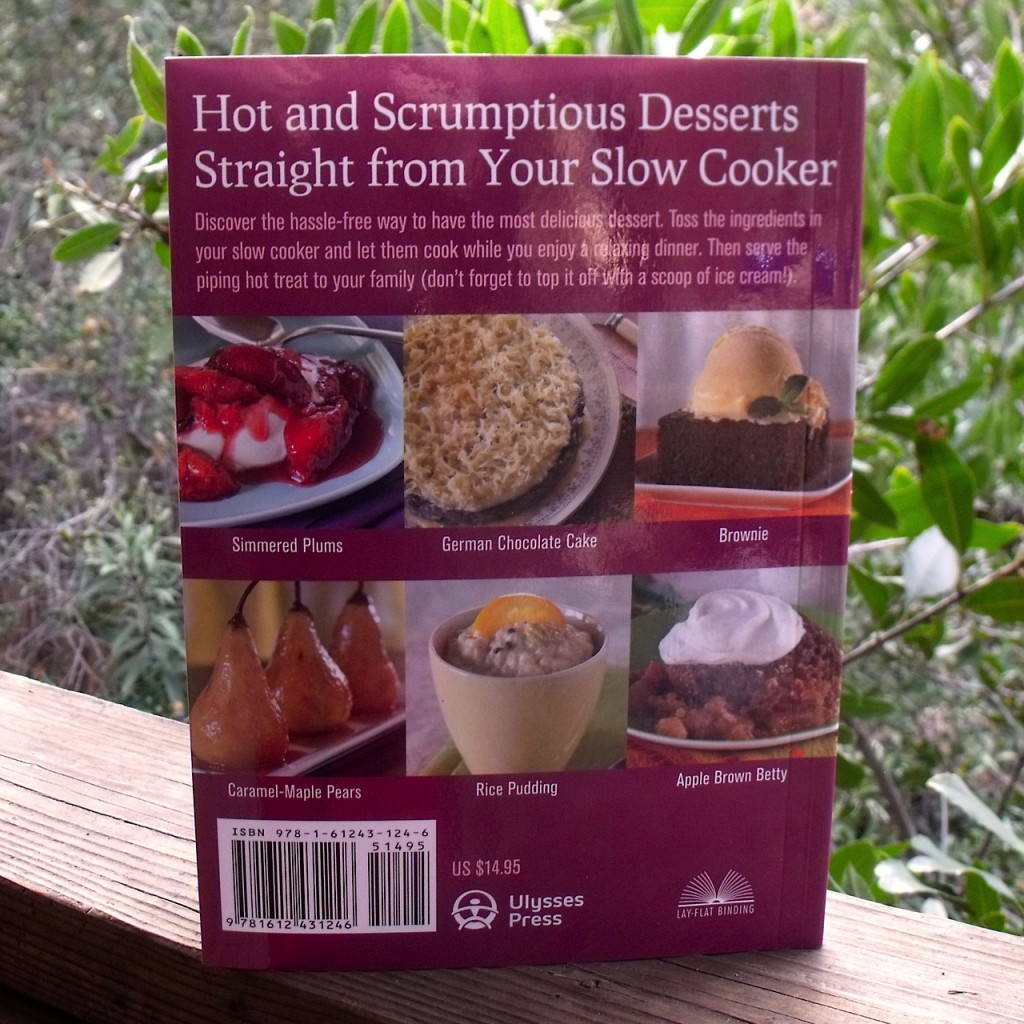 CONNECT – You can like Ulysses Press on Facebook and follow them on Twitter.
Enter daily through the Rafflecopter form below: