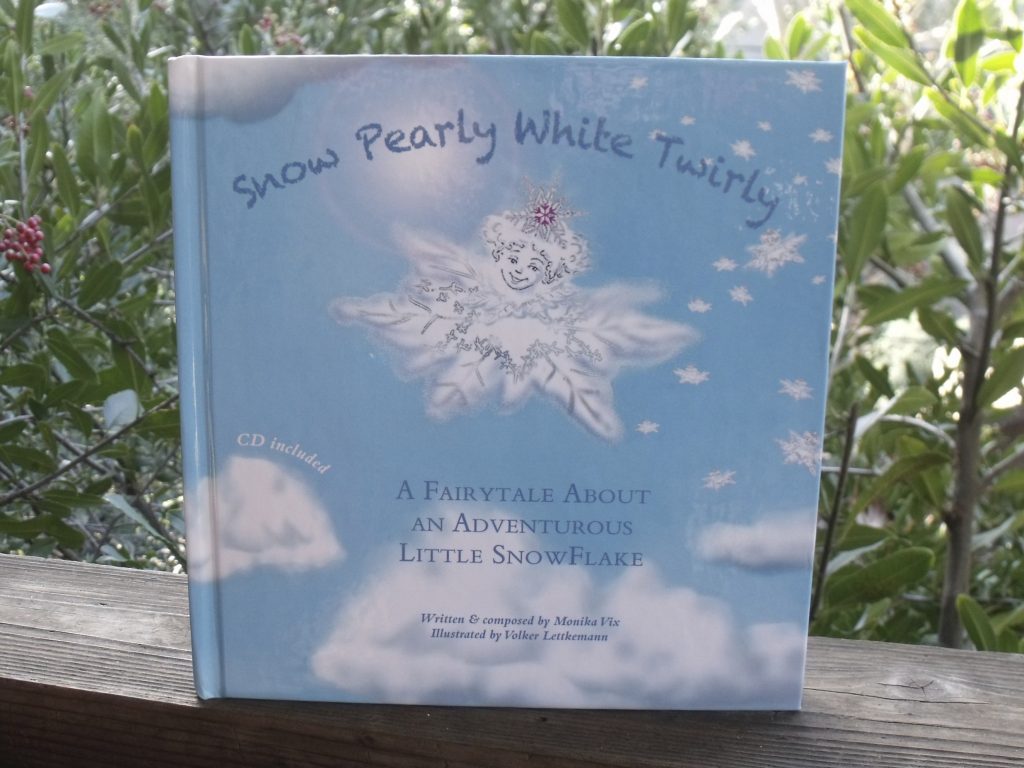 The title of this book just makes me smile! Go ahead… try saying "Snow Pearly White Twirly" without smiling. I don't think it's possible.
This is a magical fairytale that is based on the German song Schneeflöckchen Weißröckchen. High up in the clouds is an imaginative world. The Queen warns the happy, dancing snowflakes about the dangers of falling through a hole and floating down to earth. Snow Pearly White Twirly does not heed the Queen's warning and falls through the hole and off to adventure. She floats down to a beach where children are playing and lands in the water where she melts. Now that she's a water droplet, her adventure continues in a new way.
Do you think she'll make it back home?
Snow Pearly White Twirly
A Story About an Adventurous Little Snowflake
Hardcover Book and CD
Written & Composed by Monika Vix
Illustrated by Volker Lettkemann
isbn 9780988452503
Synopsis: The "picture book inspires young children to read out loud and sing along. The CD includes a delightful narration of the story as well as an extra karaoke version of all four songs.The lively illustrations in this book include white little figures that can be colored in. This creates a personalized and unique children's book, a true enjoyment for the entire family."
The book is wonderful on it's own, but adding the music from the CD makes it even more special!
CONNECT – You can like Snow Pearly Book on Facebook and follow them on Twitter.
Enter daily through the Rafflecopter form below: