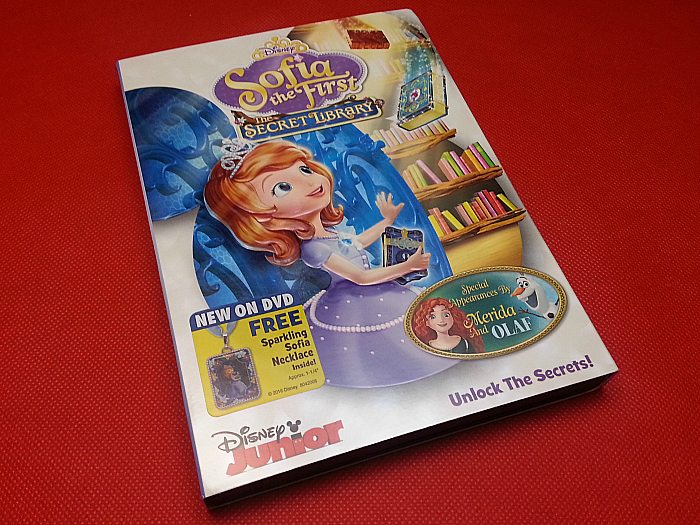 Is there a Sofia the First fan in your home?
This little cutie made her debut on the Disney Junior in 2012. She had a regular life until her mother married the king. Now she is living as a princess and having all sorts of new experiences. She has a good heart and is always open to learn and do the right thing.
Her magical amulet allows her to call on Disney Princesses when she needs some extra help. In The Secret Library DVD, characters from Brave and Frozen make special appearances. As an extra bonus, there is a cute Sparkling Sofia Necklace inside the DVD package.
Sofia is an 8 year old, but the show is great for kids who are younger than that. The adventures are exciting and the music makes it extra fun. The show always has a positive message that leaves kids feeling good.
Sofia the First
The Secret Library
Disney
Release date 6/7/16
Description: "Sofia's Aunt Tilly returns to give her a gift that will unlock a secret world and appoint Sofia storykeeper of magical books without endings in "Sofia the First: The Secret Library." Follow along as Sofia pursues adventures that will finish the narratives, including rescuing Minimus' brother from an evil prince and setting out on a mission to stop Miss Nettle from stealing all the beautiful snowdrop flowers from the wintery kingdom of Freezenberg. Merida from Disney•Pixar's "Brave" and Olaf from Disney's "Frozen" make special appearances."
Click HERE for free Sofia the First printable coloring pages, activities and more.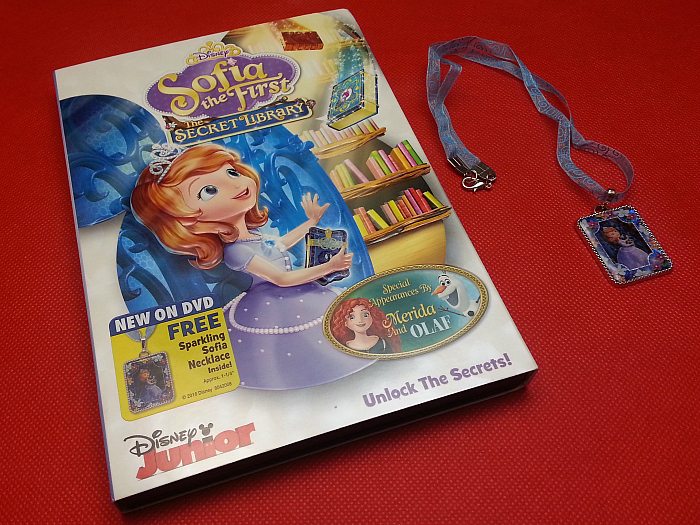 Enter daily through the Rafflecopter giveaway form below: