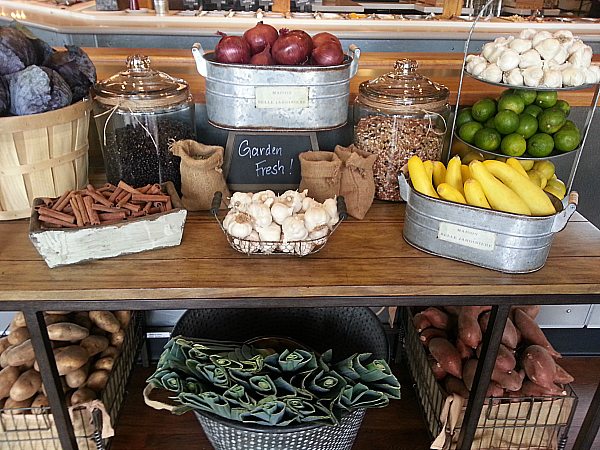 Yum! Doesn't this food look good?
If you're in Southern California, you'll know this restaurant as Souplantation. If you live elsewhere in the country, it's called Sweet Tomatoes. The all you can eat buffet has a vast assortment salads, soups, baked goods and more.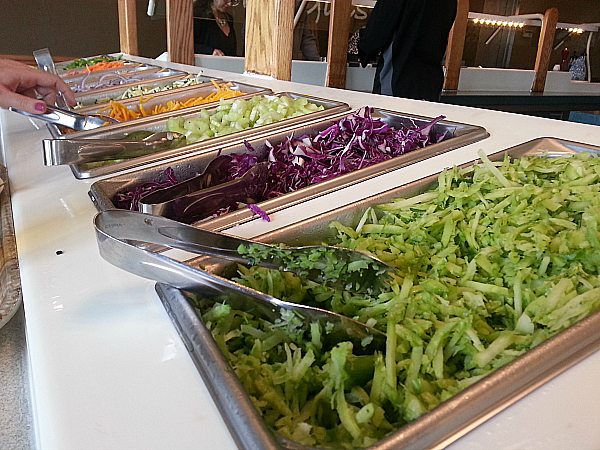 At Souplantation and Sweet Tomatoes they place a high priority on quality. They've developed relationships with farmers over the years and follow that quality from the farm to the table. When I visited, there were cards on the table showcasing "Broccoli Bob" and other growers that they work with.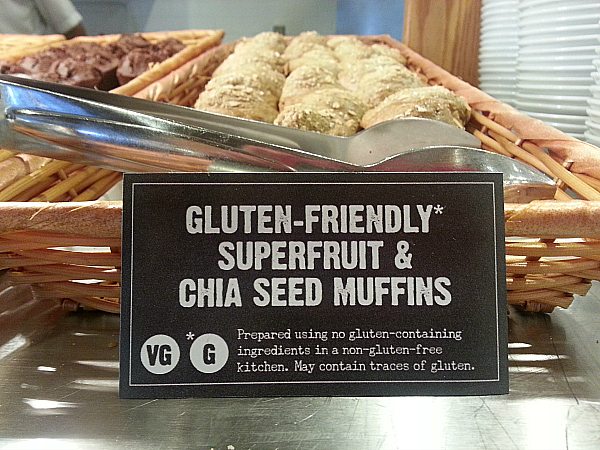 A buffet is always a great choice when your family and friends have different ideas on what they want to eat. They also make it easy for those of us with dietary restrictions with labels on the prepared food and baked goods. (VG=Vegan, VE=Vegetarian, G=Gluten Friendly).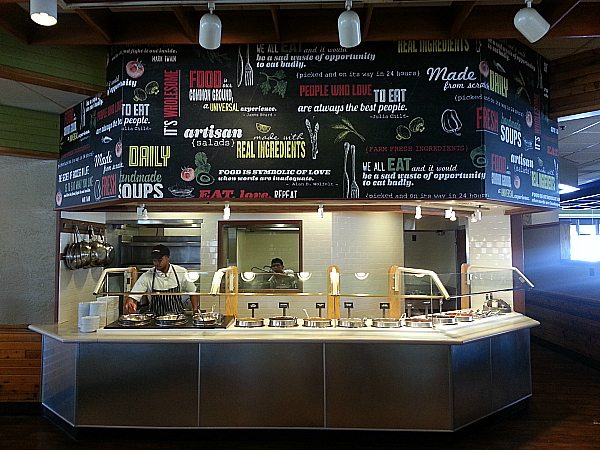 You'll find an assortment of classic comfort foods along with trendy, modern dishes. You can check their website to see what's on the menu at your location, or you can just wait to see what's there when you arrive. I've never been disappointed.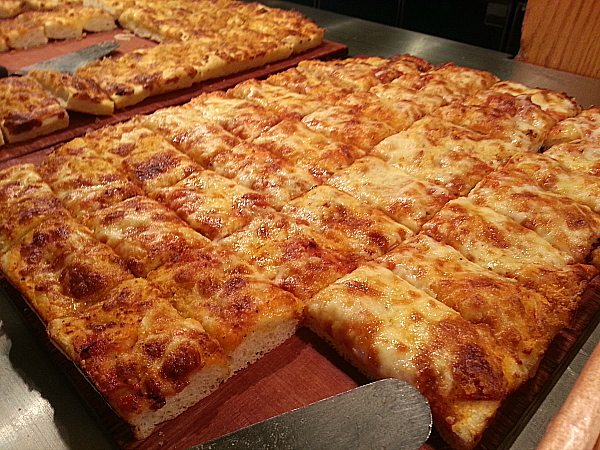 What will your plate look like at Souplantation or Sweet Tomatoes?
Will you start with a salad or head over to the other areas where they have made from scratch soup, pasta, baked goods and dessert?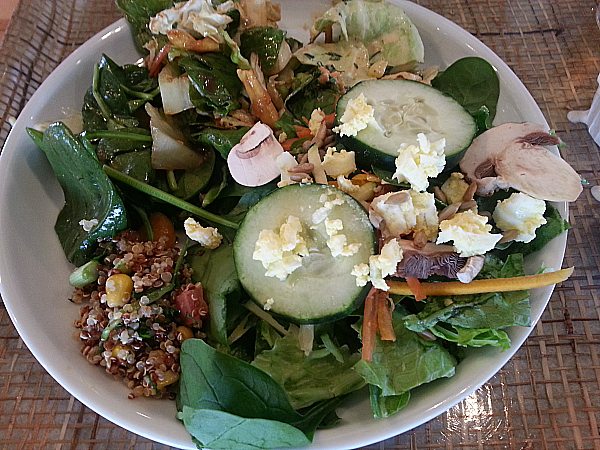 SOCIAL MEDIA – You can connect with Souplantation and Sweet Tomatoes on Facebook and Twitter.
Enter daily through the Rafflecopter giveaway form below: