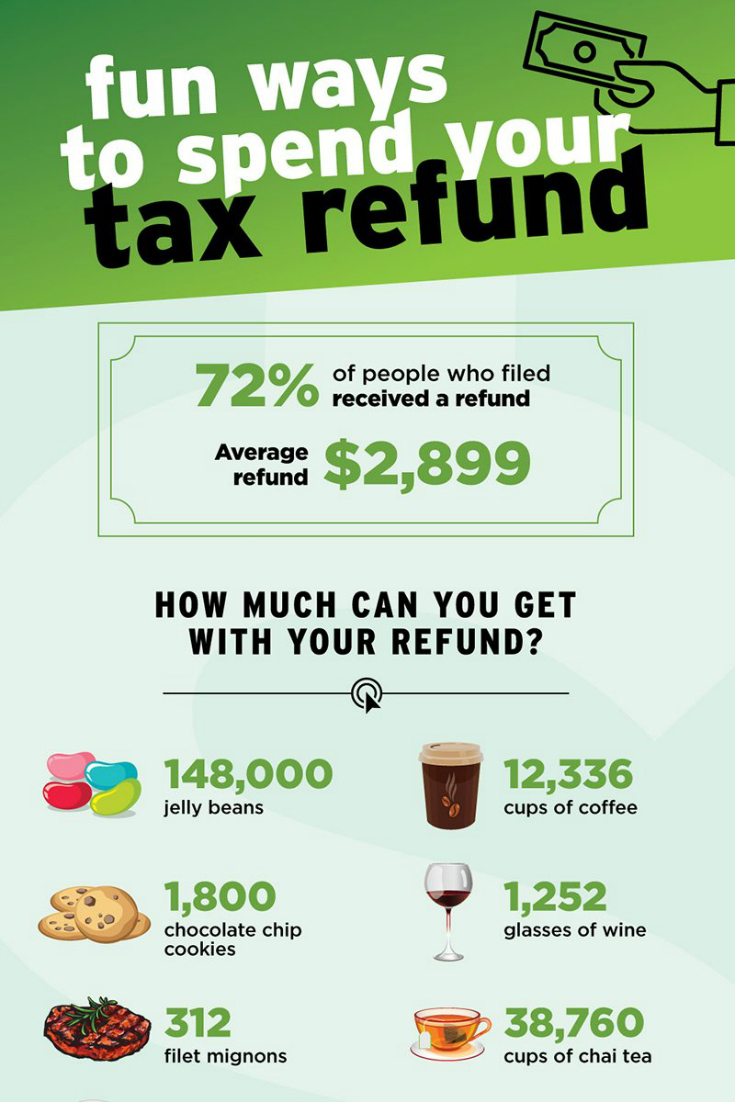 If you are expecting extra cash, check out the infographic below for fun ways to spend your tax refund!
I have been getting my paperwork together, but haven't filed yet. I was happy to find online savings for
H&R Block
,
Turbotax
and
TaxAct
, so filing doesn't have to be quite as painful.
Yes, we can have fun during tax season, so take a look at the infographic for some silliness along with money saving offers.
Fun Ways to Spend Your Tax Refund
Read my other shopping articles, so you can keep up with the latest trends and deals after your tax refund is gone.