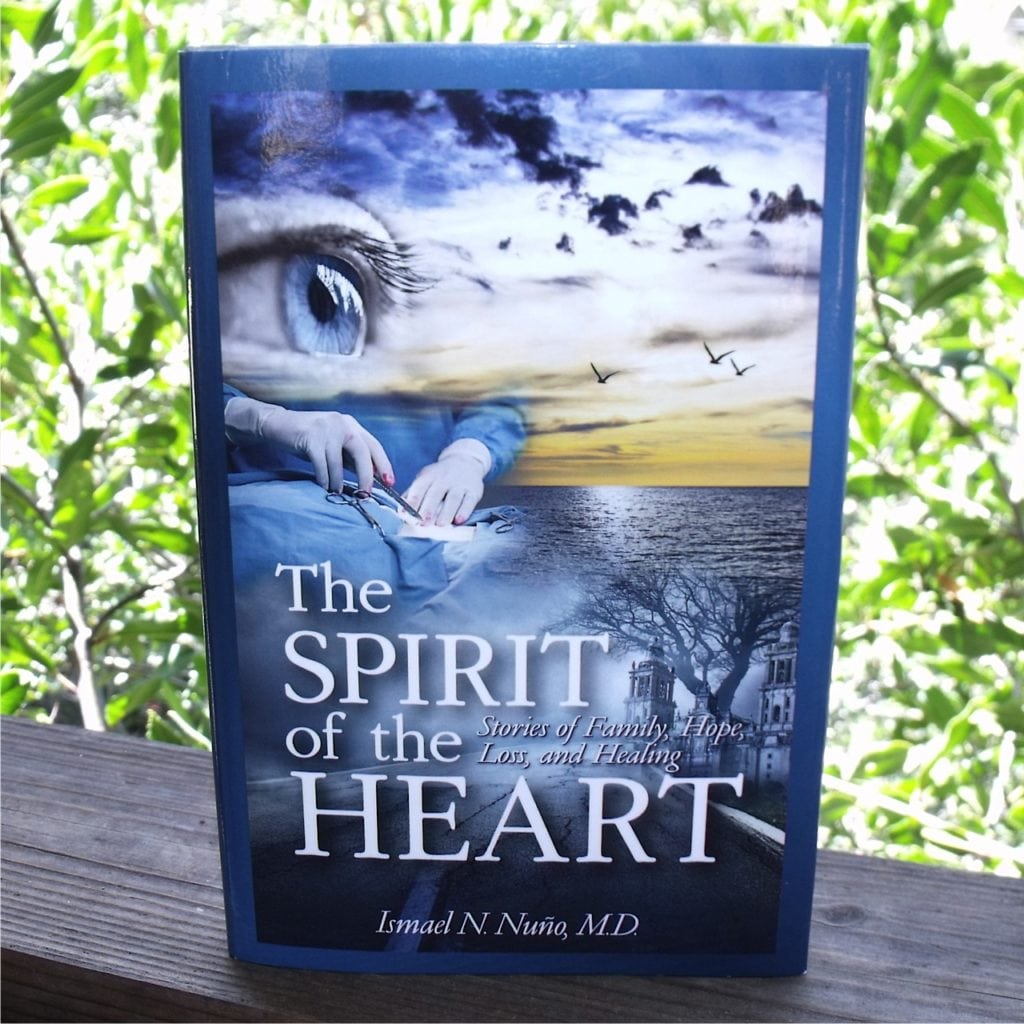 The Spirit of the Heart

Stories of Family, Hope, Loss, and Healing
by Ismael Nuno
isbn 978-0985906108
Pub. date 10/12/12
Description: "Written by former leading cardiac surgeon Dr. Ismael Nuño – The Spirit of the Heart is a collection of heart-warming stories that resonate at the core of our humanness. Fixing "broken" hearts gave Dr. Nuño a unique and intimate view into the power of the heart. Over the years he learned that even while coming face to face with death and losing patients, there is a beauty that can exist, even in loss.Dr. Nuño graciously offers the insights he has gained from occupying a front-row seat at some of life's most real and raw moments. Part memoir, part self-help – these tender stories teach us about what it means to be human, to be connected to others, to love, to live, to forgive."
This is a beautiful collection of stories that can warm the heart.
The stories are short – most range from 2 to 5 pages. It's easy to pick up when you have a few minutes and need some inspiration. Each of the stories stand alone. They don't need to be read in order but can be, if that's what you prefer.
Dr. Nuno's book is written in a very tender and insightful way. As a doctor, I'm sure there are times that the author has to "turn off" his emotions as he deals with his medical duties professionally. In this book, he shows his human side as he empathizes with his patients and their families and learns from them. It is a two way street, with people learning from the doctor and the doctor learning from them.
The Spirit of the Heart was especially touching to me in light of my Dad's recent passing. It can be helpful and enjoyable for anyone who has experienced loss or illness (that's all of us, right?).
Enter daily through the Rafflecopter form below: