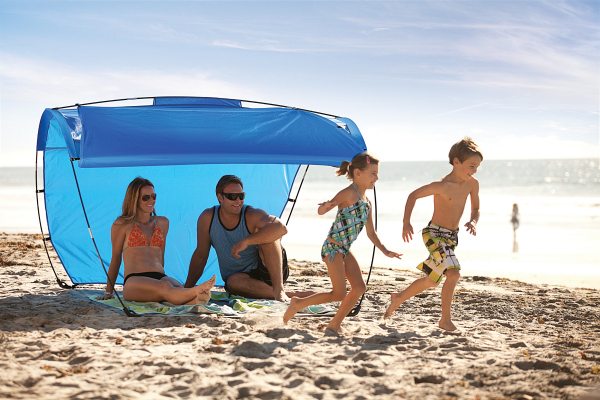 Do you and your family like to enjoy the outdoors?
Whether you're relaxing at a campsite or having active fun at the beach, a park or the soccer field, it's great to be outside in the fresh air.
But …. it's not good to overdo it with too much sun. Even with sunscreen, shade is a very good thing to keep cool and to protect from sunburn and other skin damage.

The Sport-Brella Breeze XL is a convenient, portable shelter that is great for all your outdoor activities. The canopy can be adjusted to a variety of positions depending upon what you're doing and what you need protection from – sunshine, wind or rain.
It stores compactly in a carrying case that has a shoulder strap. The whole thing weighs just 6 pounds and even a child can help carry it. The shelter won't take up much space in your car or in your garage when it's not in use.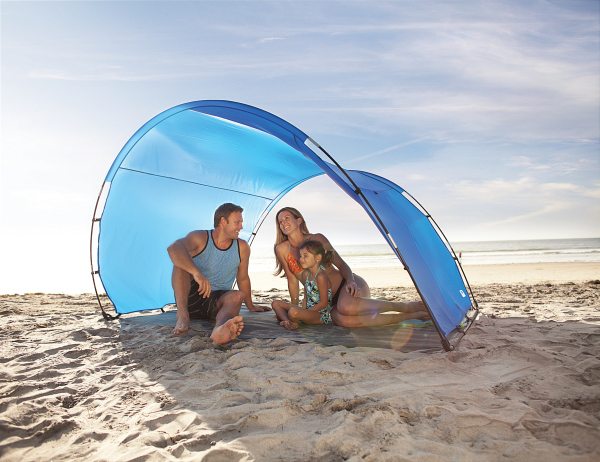 It's much larger than I expected after seeing the carrying case. The base is 7 1/2 feet long by about 5 feet wide. It can comfortably fit a couple of adults and a couple of kids for relaxing, watching a game or having a picnic.
Set up is quick with the tension poles. Also included are 4 ground stakes. The floor mat is easy to clean.
Where would you like to use a Sport-Brella Breeze XL?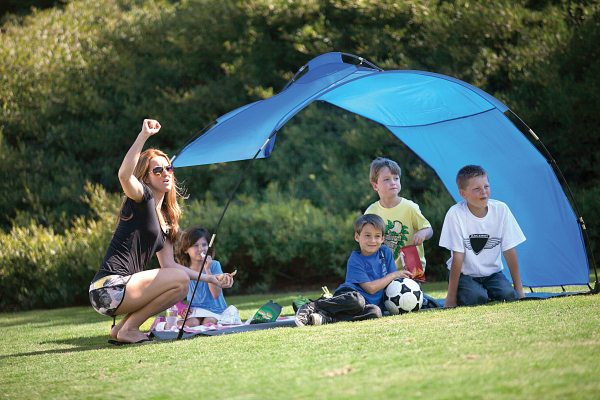 SOCIAL MEDIA – You can connect with Sport-Brella on Facebook.
Enter daily through the Rafflecopter form below: