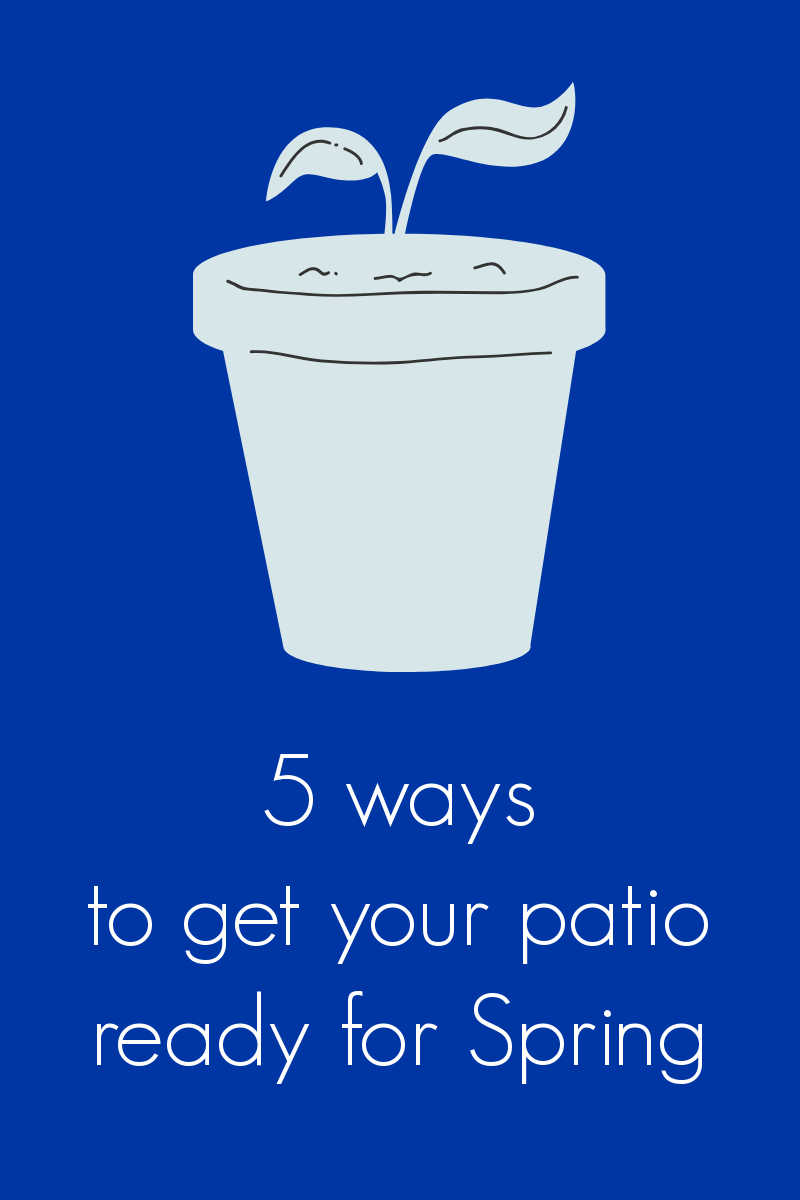 Preparing Your Outdoor Space for Warmer Weather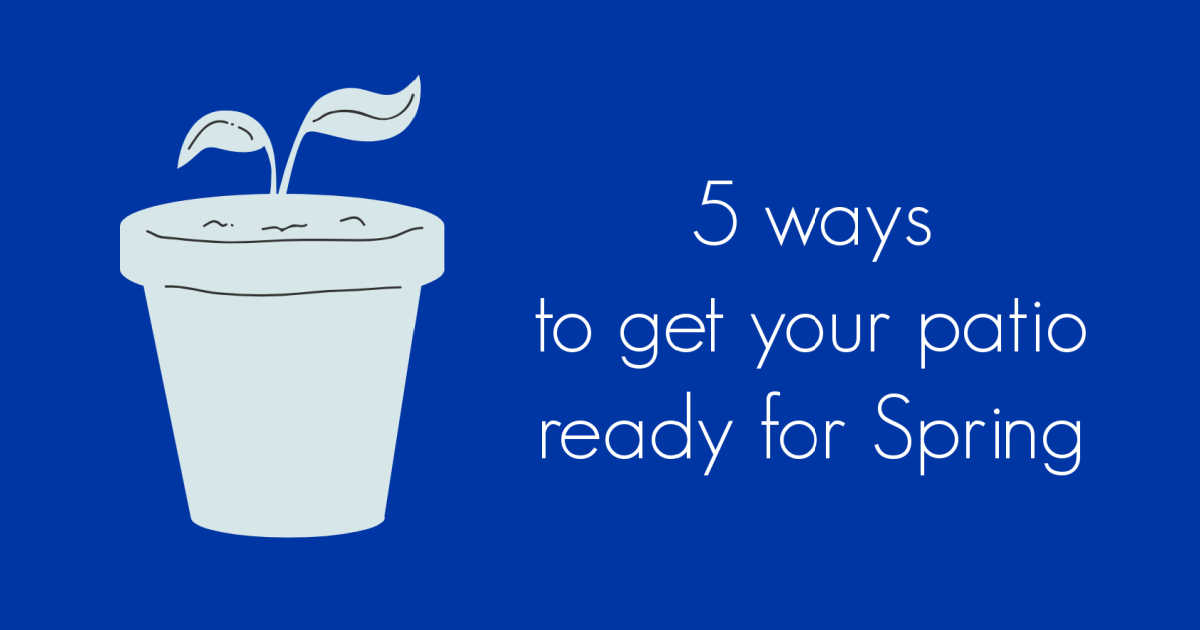 Warm weather is on the way, so now is the time to make plans for your outdoor spaces and get your patio ready for Spring.
Spring is my favorite season of the year, when everything is turning green.
The weather is warm, but not too hot like it gets later in the Summer here in Southern California.
Whether your home is currently covered in snow or the weather is already getting warmer, it is a great time to "get green" and get your backyard set for springtime enjoyment.
5 Things to Consider as You Get Your Patio Ready for Spring
Take Stock of What You Already Have
If you just recently moved into a new home, you may be starting from scratch this year.
However, most of us already have a head start with at least some patio items ready to be used this year.
See what you have and get things cleaned up and repaired, if necessary.
Donate items you won't use and get rid of things that are damaged beyond repair.
Which Types of Plants Do You Want To Grow This Year?
Plants are typically a big part of Spring patio decor, so it makes sense to think about what works for you.
Do you want to get vegetables, herbs and flowers started from seed?
Will you be buying new plants from a nursery?
Would you like a greenhouse to get your plants off to a good start?
Do you want high maintenance plants or something easier like succulents?
There is no right or wrong answer, but it's important to think about both what type of person you are and what will look nice on your patio.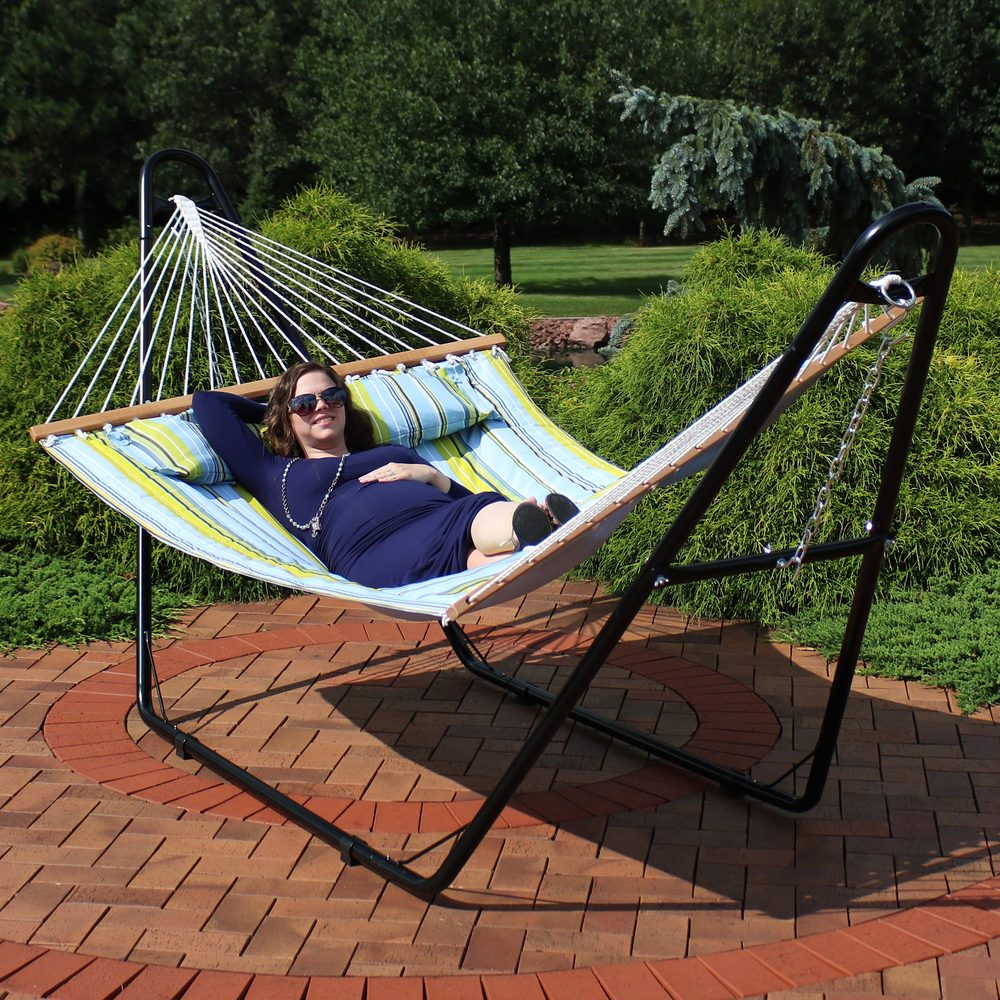 What Outdoor Furniture Do You Need?
It's important to think about how you will be using your patio space, when you are choosing your outdoor furniture.
If your space is small, a couple of chairs may be just right.
Larger patios may have room for a lot of people and a lot more furniture.
A picnic table or large dining table is great for people like me who like to eat meals outdoors.
If you prefer to lounge with snacks and drinks, a conversation set with a low table may be just right for you.
Hammocks, swings and loungers are great for those of us who like to relax and read outside.
Think about the space you have available, how many people are likely to be outside at once and what you will want to do on your patio.
Then, it'll be easier to choose outdoor furniture that will be functional and enjoyable for you.
Will You Be Using Your Patio During Daylight Hours?
Spring is a great time to be outside during the day, since it is often sunny without being too hot.
Plant stands and garden decor are a quick and easy way to give you patio a fresh a welcoming atmosphere.
Bird feeders and bird baths are a fun way to encourage your feathered friends to visit and wind chimes can add to the ambiance.
If your patio gets direct sun, think about getting an umbrella or outdoor shade structure.
Will You Be Using Your Patio after Dark at Night?
You can still enjoy your patio, when the sun goes down.
Plan for lighting that will set the mood you want in your outdoor oasis.
String lights are popular and easy to set up and lamps or lanterns are also good choices.
Torches are fun, if you are looking for a party vibe.
Also, consider a fire pit to keep people warm and create an inviting space.
Are You Ready to Get Your Patio Set Up for Spring?
Now that I've given you these 5 different things to think about, you can put your plan into action.
Check out Sunnydaze for a few key pieces or get everything you need to create a whole new outdoor patio space.
Sunnydaze Decor Discount Codes
Save 10% on planter pots, raised garden beds and greenhouses with code GARDEN10 through 2/28/22.
Save 10% Off Sitewide With Code AFFILIATE10 through 12/31/22.
Sunnydaze Decor also offers free shipping, no code needed.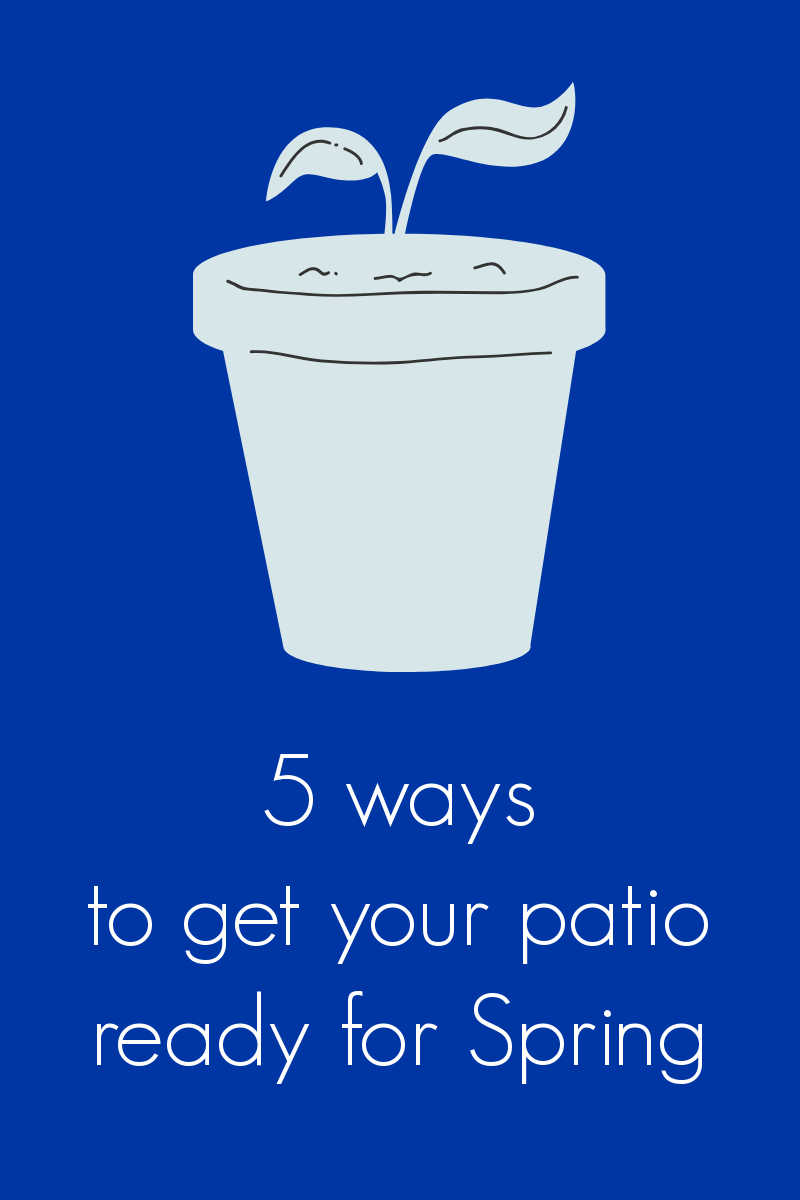 More from Mama Likes This
Free Printables for Spring
Spring Crafts
Gift Guides
Following are fantastic gift ideas for the whole family, so you can use the guides to find gifts for Christmas and other special occasions.
Shopping Deals
For great deals on a beautiful assortment of gifts and necessities for adults, teens, kids and babies, check out these online stores.