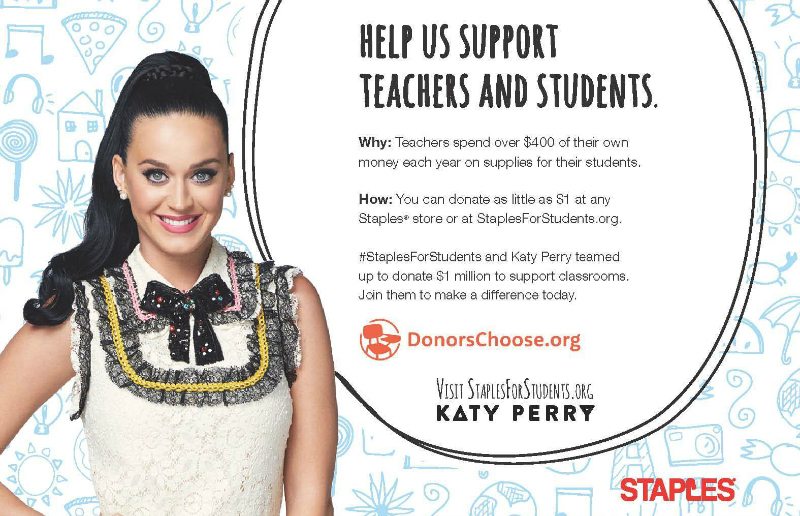 Have you finished your school supply shopping? My guys started college a few weeks ago, so we've already purchased the basics. I'm sure we'll be heading back to Staples later on in the semester as they realize what else they need.
We all know that school shopping is not just for parents. Teachers can't count on their employers to purchase everything they need to do their job. They rely on donations and spend their own money to educate the children in their classrooms.
That's where Staples comes in. Staples has a long history of supporting schools, teachers and students and Katy Perry understands that education is 'a foundation for a great life' so she has partnered again with Staples to support education with #StaplesForStudents.
Staples is donating $1 million to support classrooms through DonorsChoose.org and you can help, too. Donations can be made in-store and online. Whether your budget is small or large, there are children who can benefit from your gift.
There is also a fantastic sweepstakes to go along with this great cause. You can enter with a code you'll find on your Staples receipt when you spend $25 or more in any Staples store. All you have to do is enter the code at StaplesForStudents.com. You can also enter without a purchase by following the instructions on the website. Wouldn't it be fun to win?
Staples for Students Sweepstakes
Grand Prize:
$50,000 Scholarship and a trip to Los Angeles
for the Staples for Students Winners VIP Celebration with Katy Perry
4 First Prizes:
Air travel to Los Angeles for themselves plus a guest, plus two nights stay and spending money to meet Katy Perry at the VIP Winners Celebration.
Ends September 10th, 2016
Click HERE for entry instructions, prize details and official rules.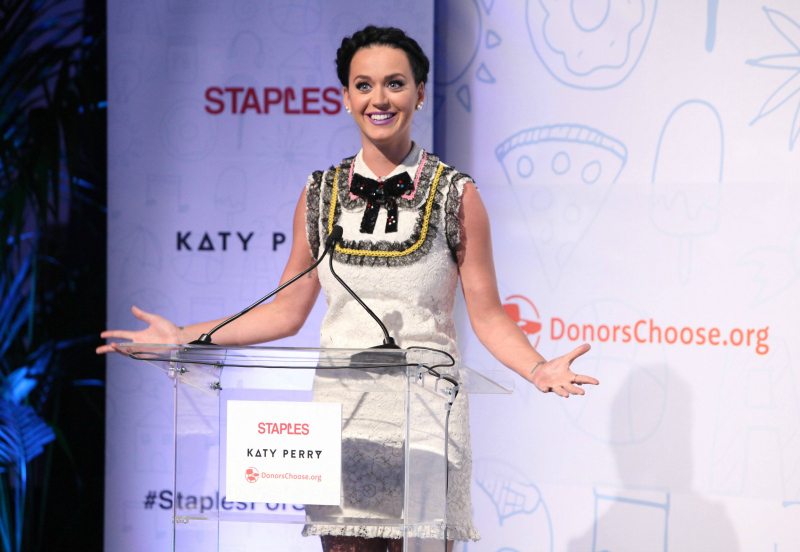 Enter daily through the Rafflecopter giveaway form below: