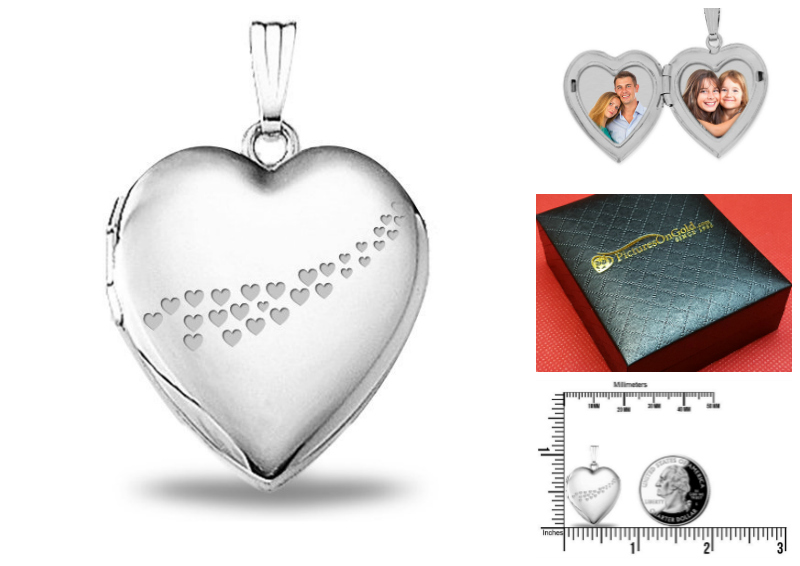 Are you ready for Valentine's Day?
Jewelry is a classic gift that never goes out of style and personalized jewelry is always extra special! A customized gift will have that initial 'wow factor' and will be treasured in the years to come.
The Sterling Silver Sweetheart Cascade of Hearts Locket from PicturesOnGold.com is a beautiful choice!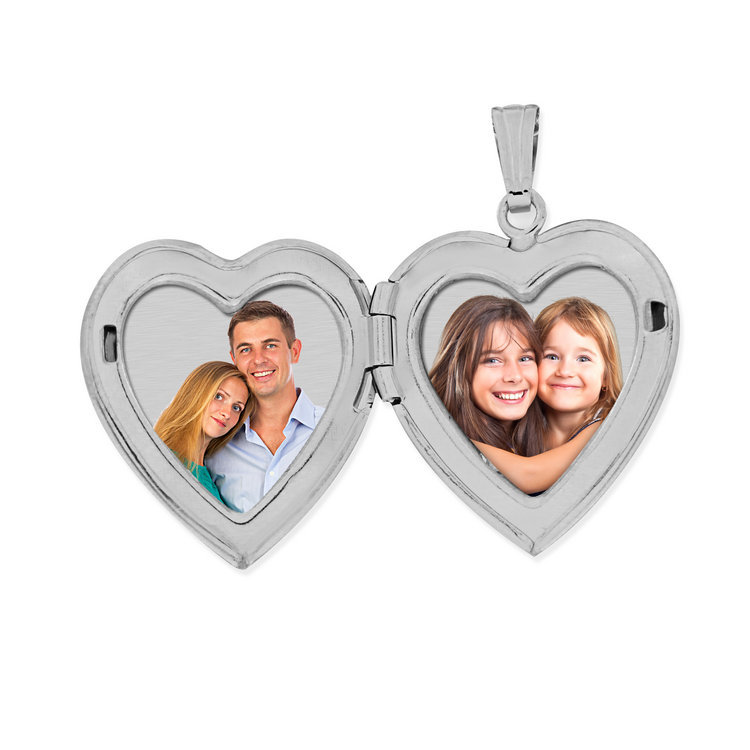 Photo Lockets are a wonderful way to keep a special person close to your heart. Putting a regular photograph in a locket may look nice for awhile, but in time the colors can fade or yellow and the edges can curl up. PicturesOnGold has solved those problems. They don't just put a photograph into their lockets. They actually laser engrave the photo directly onto the locket. You don't have to worry about discoloration and there are no edges to curl. The photo is permanently engraved on the jewelry.
They have a beautiful selection of Valentine's Day lockets that you can personalize for a heartfelt gift. A locket is lovely to give to a wife, daughter, mother, grandmother, sister or special friend.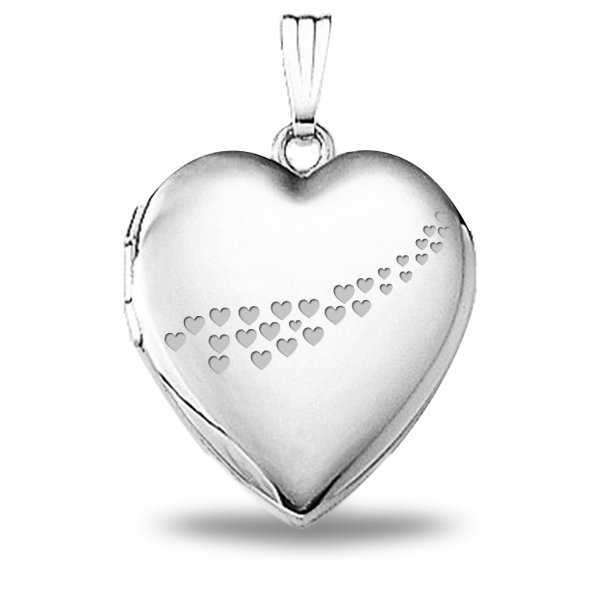 It's easy to customize your jewelry with PicturesOnGold. Their online system will walk you through the options step by step. Prices of the options are listed, so you can work with your budget without surprises when you get to checkout.
Photos can be engraved in color or black and white. Text engraving is available inside the locket or on the back. You can choose a name, simple message, date or initials in block or script. Lockets can be purchased by themselves or with a coordinating silver or leather chain. The script message inside my locket looks beautiful!
The quality of this locket is great. I'm always impressed with how quickly PicturesOnGold ships. My sweetheart locket arrived just a few days after I ordered it.
Do you know someone special who would love to get this Sweetheart Cascade of Hearts Locket for Valentine's Day or would you like to keep it for yourself as a special remembrance of someone you love?
Click HERE for free printable Valentine's Day coloring pages, cards, crafts and more.
Enter daily through the Rafflecopter giveaway form below: