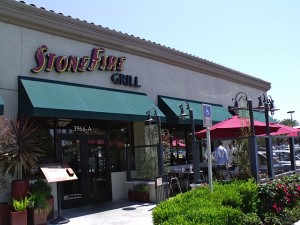 About: STONEFIRE Grill is a unique, fast-casual dining experience with a distinct and innovative style.  We combine the finest ingredients and family recipes with an exceptional standard of service to create a warm, friendly environment and prices that define value.
Yummers!  Stonefire Grill makes delicious food!
I've been meaning to try Stonefire Grill for a long time. They have a reputation for having good food to make the whole family happy – including those who are gluten free, vegetarian or vegan. Now that I've been, I am kicking myself for not going sooner. The food is fantastic and the prices are much lower than I expected.
Orders are taken as you walk in and then delivered to your table when the food is ready. The food is served family style – just the way I like it. It's so nice to be able to try lots of dishes and serve just the right amount onto your plate. It's also helps create a warm and friendly dining environment. It feels like home, but I don't have to cook or clean up.
They've recently added a variety of nutritious quinoa dishes to the menu. Quinoa is a versatile grain-like food that is high in protein, dietary fiber and iron.
I could talk about the food in detail, but think photos are a much better way to show how fabulous this food really is.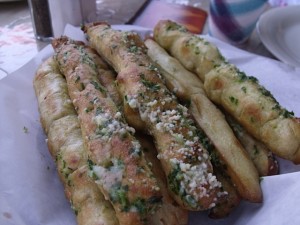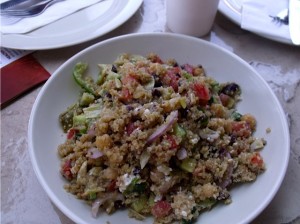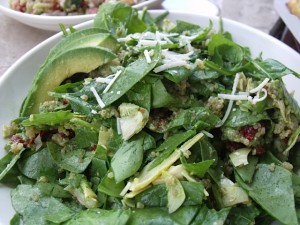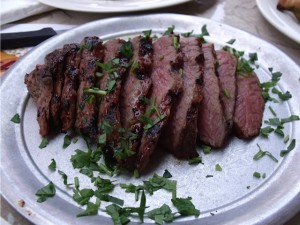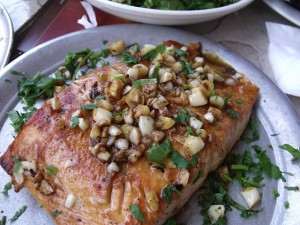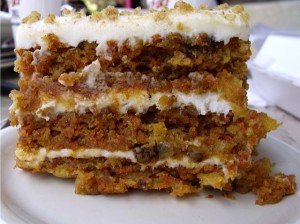 CALIFORNIA LOCATIONS – Valencia, West Hills, Fountain Valley, Irvine (where I ate), Chatsworth, Pasadena and Thousand Oaks.
HOW TO CONNECT – You can like Stonefire Grill on Facebook and follow them on Twitter.
Disclaimer/Disclosure – Sponsored event.