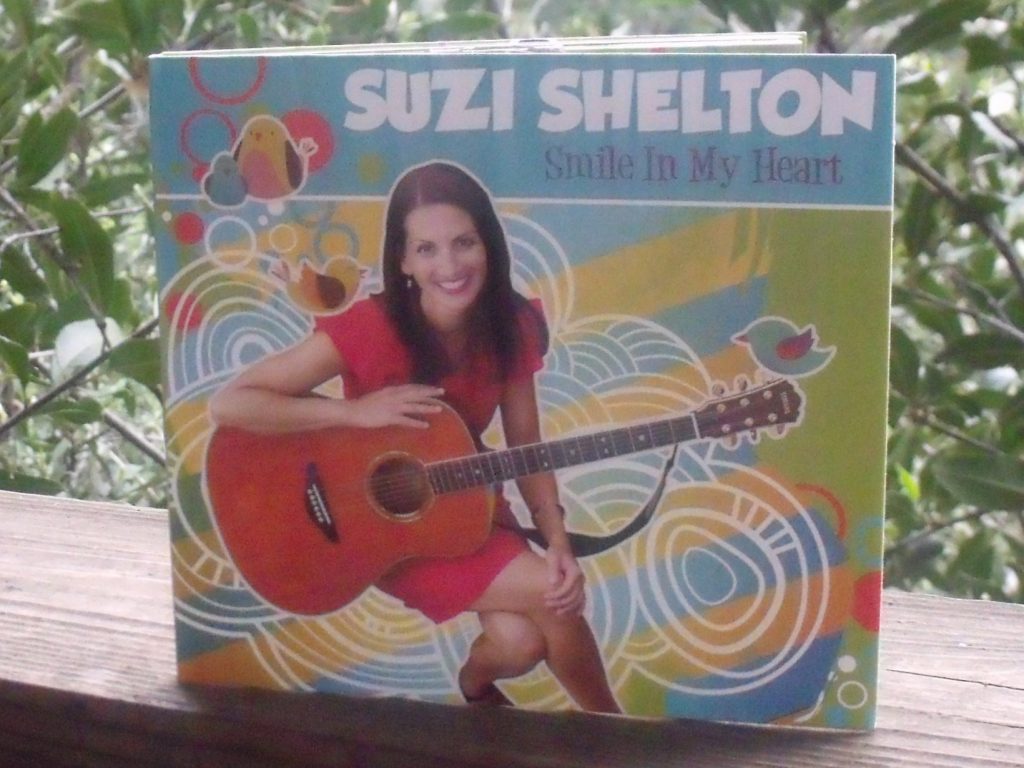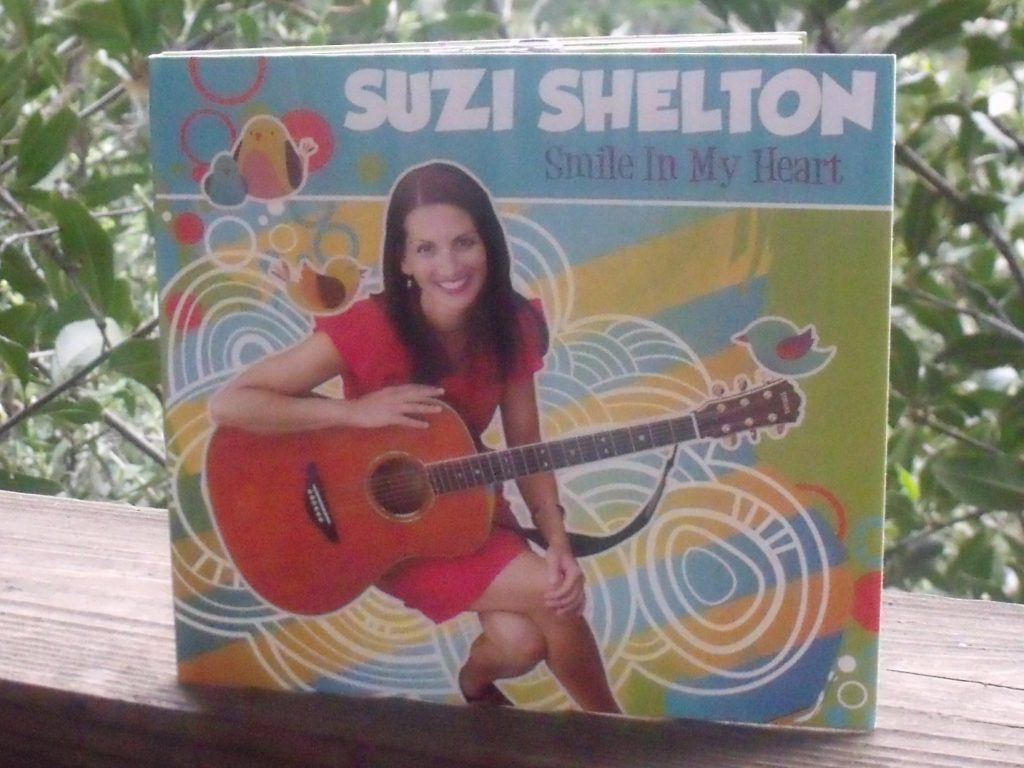 Have you and your kids heard Suzi Shelton, yet?
This singer – songwriter clearly has a gift for bringing joy to children and families. She has been performing for ten years. Prior to that she worked as a dancer and preschool teacher. Both of these early job skills come in handy as she creates musical experiences for children.
Her voice is beautiful as are the voices of the children who sing along on many of the tracks. The lyrics and music are clear and easy for kids to understand. This is the kind of music that sets a happy mood and makes kids want to sing and dance along.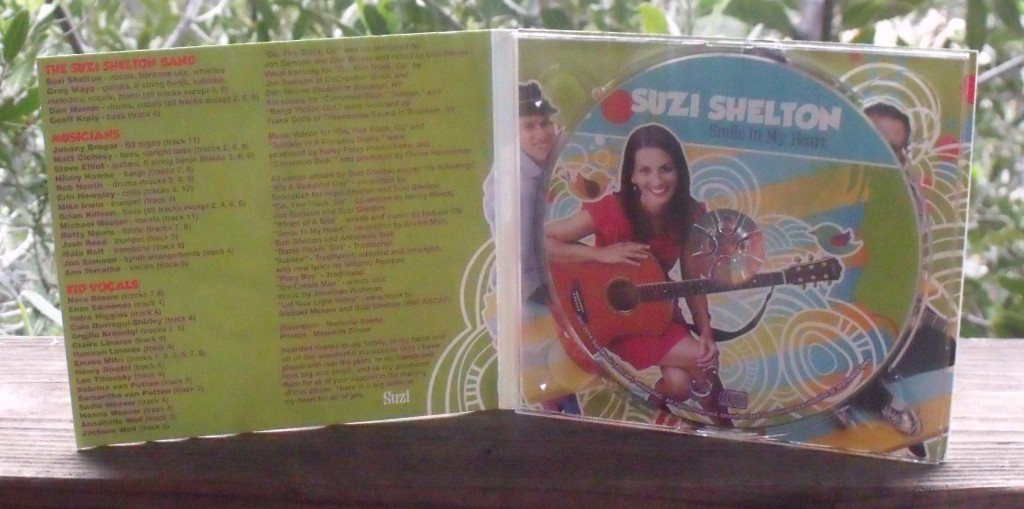 Suzi Shelton
Smile in My Heart CD
Release date 5/4/14
There are a dozen happy, joyful, smile inducing tracks on the CD:
It's a Beautiful Day

Tomboy in a Princess Dress
Cinnamon Bear
Go Fire Truck Go
Wings of a Bird
Smile in My Heart
Banjo Pickin' Girl
Jubilee
Pony Boy
Ice Cream Man
Let Your Light Shine
I See You for You
CONNECT – You can like Suzi Shelton on Facebook and follow her on Twitter.
Enter daily through the Rafflecopter form below: