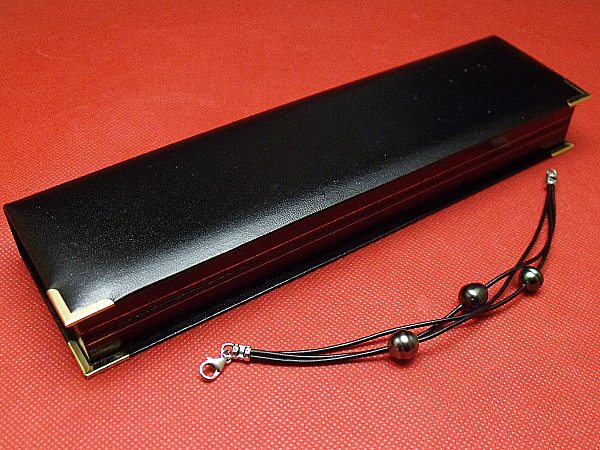 Pearls are wonderful little works of art from nature. Each one is uniquely beautiful. That is especially true of exotic Tahitian pearls.
Tahitian pearls from the South Seas are often referred to as black pearls, but their colors can vary. Some are deep black. Others are peacock, green or silver. The colors are natural and the pearls haven't been dyed or treated. Whichever type you choose, they are stunning.
Pearl Paradise has a full range of Tahitian pearl jewelry – strands, bracelets, earrings, rings and pendants. I have classic pearl strands made from round pearls in a few different colors. This classic look is great for many occasions. This time around, I was looking for something different.

The Tahitian Baroque Pearl and Leather Bracelet immediately caught my eye. There are three pearls on leather cord that has been twisted.
This bracelet was originally designed with men in mind, but they quickly realized that it would be popular among women, too, so it is available in sizes ranging from 7″ to 8.5″ to fit both men and women. It can be worn with everyday casual looks and for dressier events.
The baroque pearls are interesting shapes instead of being perfectly round. The light reflects off of them beautifully showing off their shine and unique coloration.
My bracelet included a pearl care kit and instructions. Things like lotion, soap or sunscreen can damage them, so I wipe them off with the included cloth after wearing them and store the bracelet in it's padded box to keep them from getting scratched. They will stay beautiful for many years to come. Perhaps, someday I'll have a granddaughter to gift my pearls to.
This isn't my first experience with Pearl Paradise. Each time I am pleased with the quality and quick service I receive. The jewelry looks great online in photographs, but always looks more impressive in person.
The Tahitian pearl bracelet is gorgeous!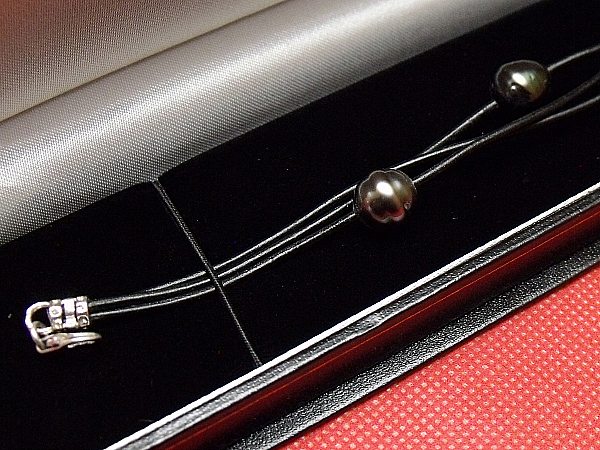 SOCIAL MEDIA – You can connect with Pearl Paradise on Facebook and Twitter.
Enter daily through the Rafflecopter form below: