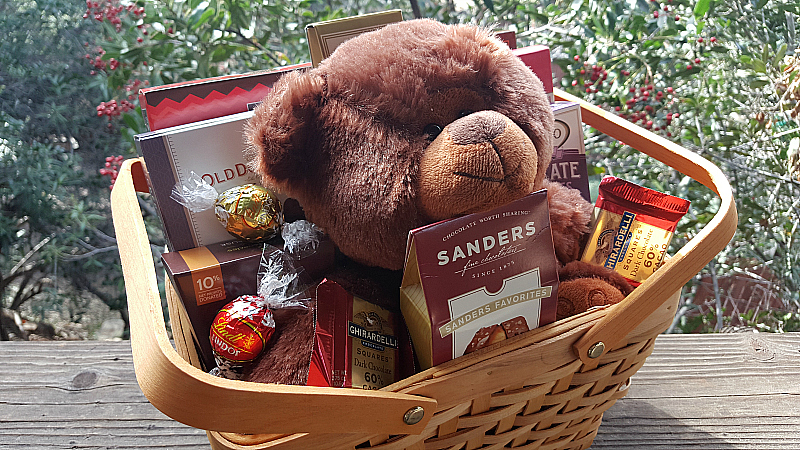 A teddy bear and chocolate? Yes, please!
These classic gifts are a wonderful way to celebrate a special someone on Valentine's Day. Gourmet Gift Baskets has put together a holiday basket with an adorable teddy bear and a whole lot of chocolate inside. The Teddy Bear and Chocolates Gift Basket is fabulous!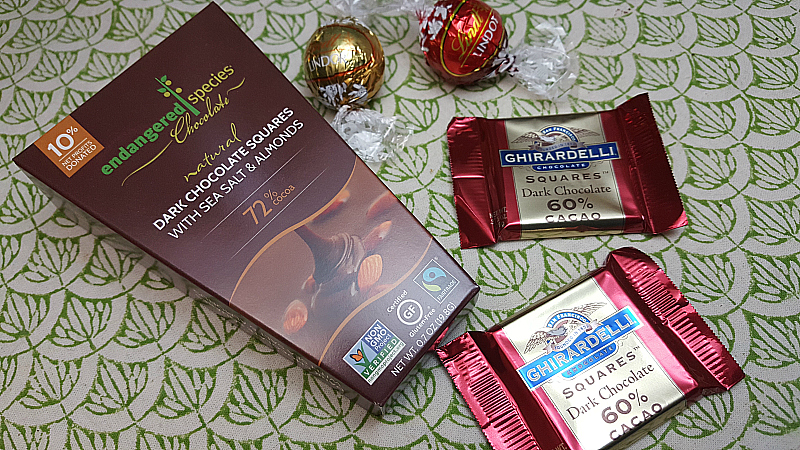 The Teddy Bear and Chocolates basket makes a wonderful first impression. I've received many GourmetGiftBaskets.com shipments and they always arrive safely with appropriate packaging. The basket and everything in it looks (and tastes!) great.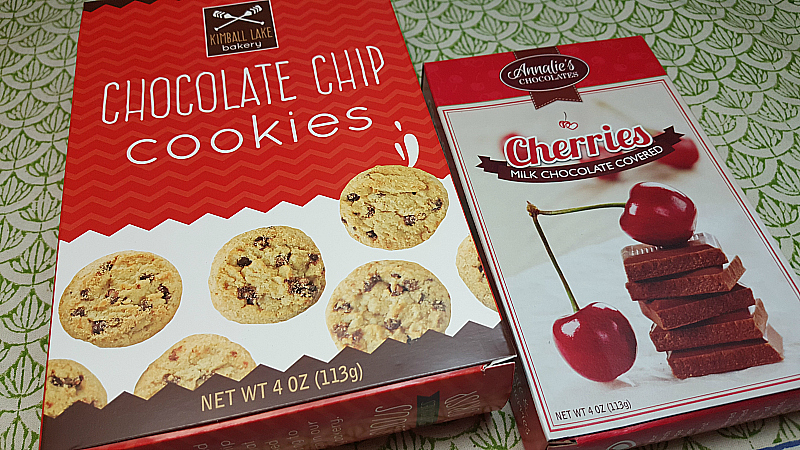 Here's a list of the chocolate you'll find inside this lovely gift basket.
Lindt Truffles
Ghiradelli Squares
Chocolate Wafer Petites by Dolcetto
Chocolate Wafer Rolls by Fusion Gourmet
Milk Chocolate Sea Salt Caramels by Sanders
Chocolate Covered Cherries by Annalie's Chocolates
Chocolate Chip Cookies by Kimball Lake Bakery
Chocolate Wafer Rolls by Dolcetto 
Double Dipped Peanuts by Old Dominion Peanut Company 
Dark Chocolate with Sea Salt & Almonds by Endangered Species
It was hard to decide what to try first, since so many of these items are favorites. I finally settled on a Lindt Truffle, but the wafers and dark chocolates are next.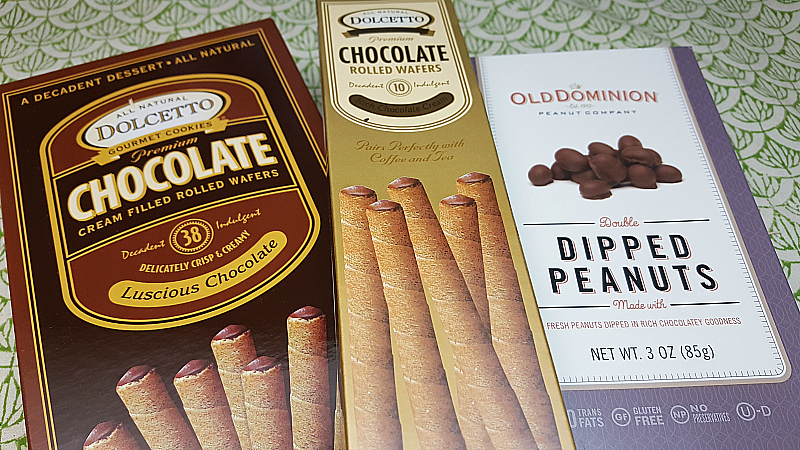 The teddy bear is super soft and cuddly. The quality is much better than what is often found in pre-made gift baskets.
The basket itself is perfect to reuse around the house. It's sturdy and the picnic basket style with handles looks great.
This is a perfect gift for Valentine's Day. It would also be a good choice as a get well gift or for someone who needs some cheering up.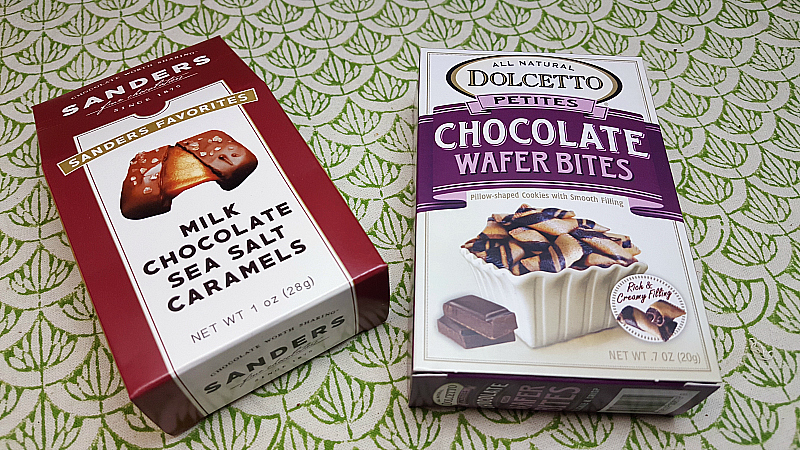 SOCIAL MEDIA – You can connect with Gourmet Gift Baskets on Facebook and Twitter.
Enter daily through the Rafflecopter giveaway form below: