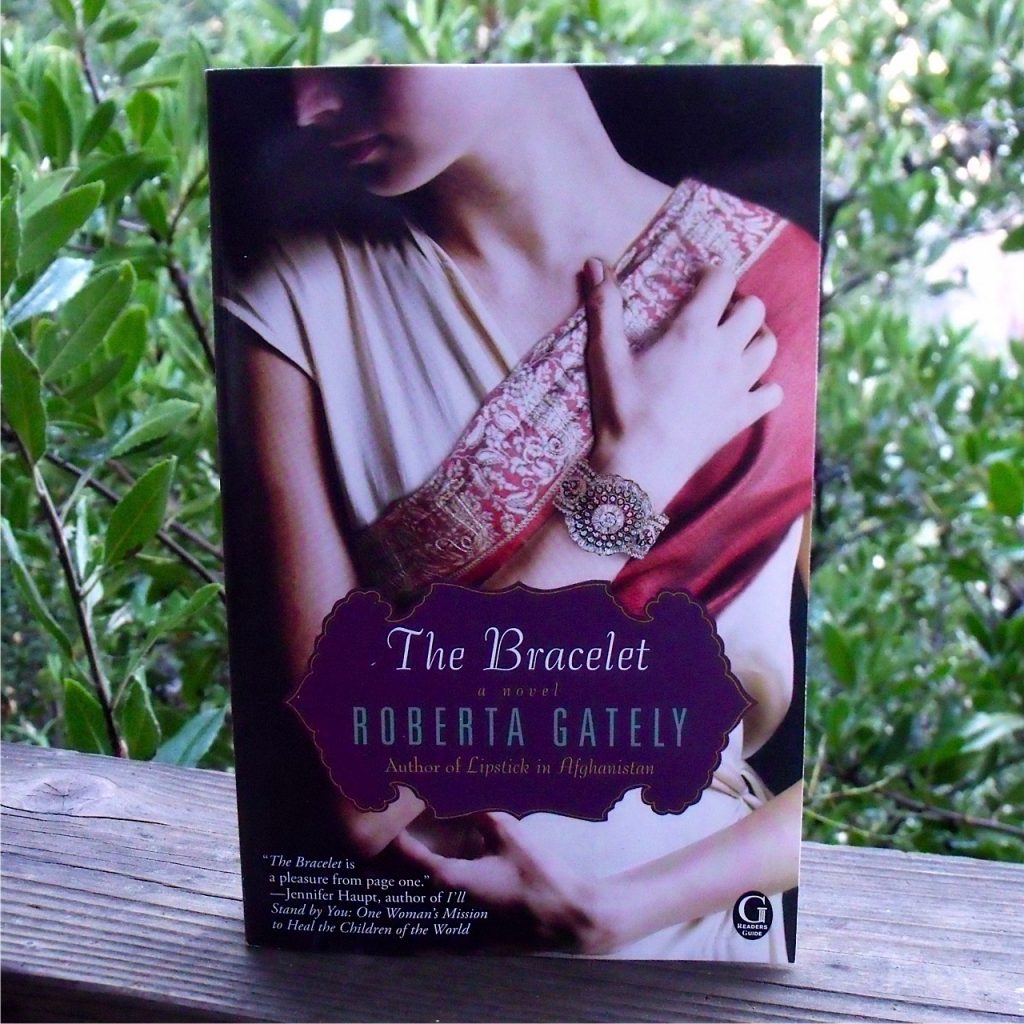 The Bracelet
by Roberta Gately
isbn 978-1451669121
Pub. date 11/6/12
Description: "Newly heartbroken and searching for purpose in her life, Abby Monroe is determined to make her mark as a UN worker in one of the world's most unstable cities: Peshawar, Pakistan. But after witnessing the brutal murder of a woman thrown from a building, she is haunted by the memory of an intricate and sparkling bracelet that adorned the victim's wrist. At a local women's shelter, Abby meets former sex slaves who have miraculously escaped their captors. As she gains the girls' trust and documents their horrifying accounts of unspeakable pain and betrayal, she joins forces with a dashing New York Times reporter who believes he can incriminate the shadowy leader of the vicious human trafficking ring. Inspired by the women's remarkable bravery — and the mysterious reappearance of the bracelet — the duo traces evidence that spreads from remote villages of South Asia to the most powerful corners of the West, risking their lives to offer a voice to the countless innocents in bondage."
This book is fictional, but feels very real. The author's personal life experiences have given her the unique ability to tell this story in vivid, realistic detail. She has been in war torn areas throughout the world as a nurse and humanitarian aid worker. Her novel gives voice to her real life experiences in a fictional, but personal way.
The Bracelet is fast moving and emotionally deep. I was compelled to continue reading through strong emotions. I was amazed by the courage of the former sex slaves and by Abby's strength and bravery as she worked fearlessly to help those who needed helping.
The book is wonderful as a piece of fiction and will also get you thinking about the real issues that women face today as a result of human trafficking.
CONNECT – You can follow the author on Twitter.
Enter daily through the Rafflecopter form below: