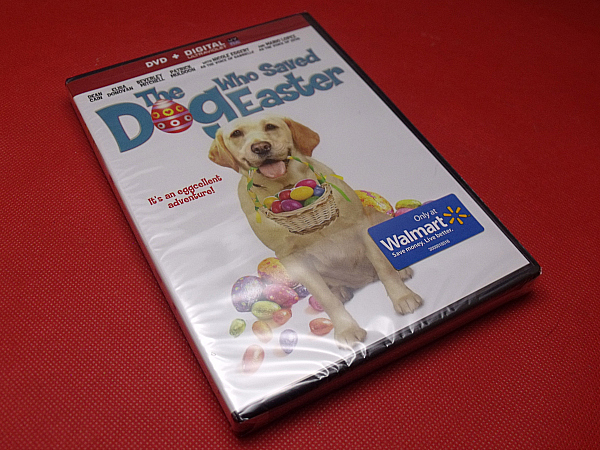 When I was a kid, I loved movies with animals, especially when the animals could talk, think or act like humans. In fact, I have been know to treat my own furry family members as if they could think and reason.
The Dog Who Saved Easter is a cute movie that reminds me of ones that I enjoyed as a child. Mario Lopez is the voice of the dog star of the show. There are also recognizable human actors including Dean Cain, Nicole Eggert, Patrick Muldoon, Beverly Mitchell and others.
The straight to DVD movie is rated PG. The plot is predictable and fun for preschoolers and elementary school age kids. There are lots of laughs and, as you can see from the title, this dog does save Easter.
The Dog Who Saved Easter
Exclusively at Walmart
Release date 4/8/14
Synopsis: "It's Easter and everyone's favorite K-9 has returned! The Bannisters are heading out on a family cruise and sending Zeus to doggie day care. Everything is going according to plan until the daycare's crosstown rival hires a trio of crooks to sabotage the fledgling business. Zeus will make some new friends and new enemies as he uses all his tricks to save the daycare and Easter!"
Enter daily through the Rafflecopter form below: