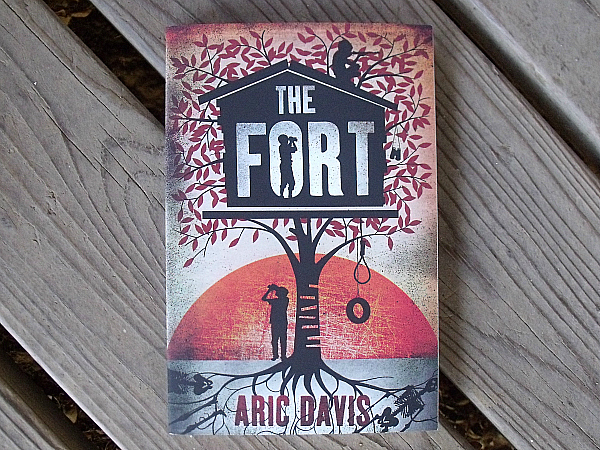 Aric Davis has created a novel that is both a thriller and a coming of age story that celebrates the bonds of friendship. It's a page turner that drew me in quickly and was hard to put down.
Aric Davis was raised in Michigan and would have been about the same age as these three boys during the 1980's. While he probably didn't have to deal with a deranged killer when he was a child, he is able to write about all of this in a very authentic manner. The novel and all of it's details come across as being realistic and very possible.
The Fort

by Aric Davis
isbn 978-1611099393
Pub. date 6/11/13
Synopsis: "THE FORT tells the story of three young boys enjoying freedom in the tree house fort they've built in the woods behind their homes. But a killer- a deranged Vietnam vet- lurks in their midst, and when the boys spot him near the fort with his latest victim, a teen named Molly, they know they must do their part to save her. Doubted by the police and their parents, the boys decide to take action on their own – to find Molly, to protect themselves, and to save the small corner of the world that remains theirs alone. Told from the alternating viewpoints of the boys, the killer, and the detective on his trail, this is an electrifying story of its time and place – the Grand Rapids of the 1980s, when economic uncertainties and the looming shadows of the Vietnam War lingered over many neighborhoods."
The book has heart that will make you care about the characters and it has thrills that will keep you on the edge of your seat. It's a great book and I'd enjoy seeing this made into a movie.
Enter daily through the Rafflecopter form below: