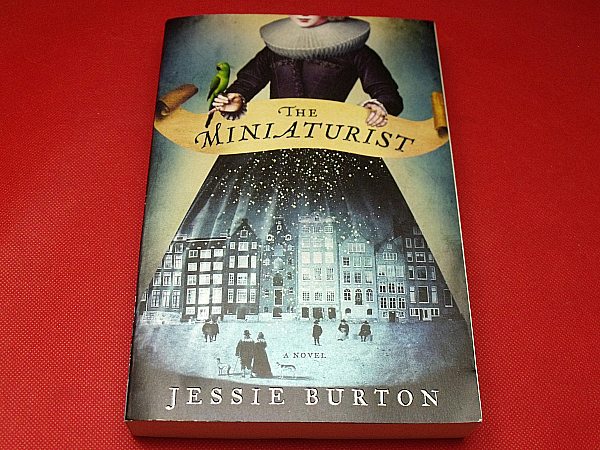 Are you ready to step back in time for a mysterious and intriguing fictional story?
The Miniaturist is the debut novel from British author, Jessie Burton. She studied speech and drama at Oxford and has worked as an actress. She sets the story up well and describes each scene vividly, so you'll want to continue reading just one more chapter, and another ….
The book is unique and imaginative. It is set in the 17th century and covers historical themes of women's issues, race and class in that time period. The story will also make you think about how we have changed over the years and how we are still the same.
The Miniaturist is a wonderful novel that entertains and makes you think.

The Miniaturist

A Novel
by Jessie Burton
isbn 978-0062306814
Pub. date 8/26/14
Synopsis: "Petronella Brandt, nee Oortman, has come to Amsterdam from the provincial town of Assendelft to take up residence in the splendid townhouse of her new husband, Johannes. At eighteen, Nella—possessor of a venerable name but no family fortune—has had little choice in agreeing to the arranged marriage. Johannes is a virtual stranger, an enigmatic and aloof trader, twice Nella's age, who spends the majority of his waking hours away from home tending his wealth. Most perplexing for the young bride is her groom's failure to consummate the marriage. Instead of the blissful domestic scene she might have hoped for, Nella finds herself largely isolated in the impressive Brandt home, which is ruled by her imperious and dour sister-in-law, Marin."
Enter daily through the Rafflecopter form below: