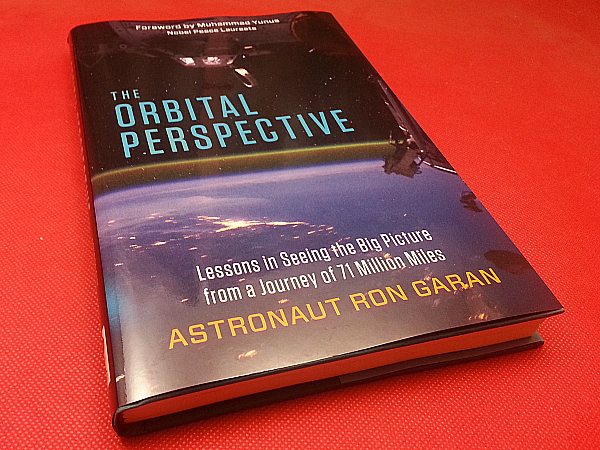 Can you imagine what it would be like to travel into outer space? Do you think it would change the way you view things?
Astronaut Ron Garan has spent 178 days in space and has travelled 71 million miles in orbit. His amazing experiences taught him in unexpected ways unrelated to his job. This is what he calls 'The Orbital Perspective."
Working in close quarters with others on the International Space Station, he had time to reflect on personal relationships and the issues that we face here on earth.
He learned that it is possible and very beneficial to take a step back and look at the big picture. By working together towards a common goal, even people who appear to be diverse and have different backgrounds and personalities can successfully solve problems and accomplish good things together.
The skills and insight he gained are perfectly suited to be applied here on earth!
The Orbital Perspective

Lessons in Seeing the Big Picture from a Journey of 71 Million Miles
by Astronaut Ron Garan
isbn 978-1626562462
Pub. date 2/2/15
Description: "On space walks and through windows, Garan was struck by the stunning beauty of the Earth from space but sobered by knowing how much needed to be done to help this troubled planet. And yet on the International Space Station, Garan, a former fighter pilot, was working work side by side with Russians, who only a few years before were "the enemy." If fifteen nationalities could collaborate on one of the most ambitious, technologically complicated undertakings in history, surely we can apply that kind of cooperation and innovation toward creating a better world. That spirit is what Garan calls the "orbital perspective.""
Enter daily through the Rafflecopter giveaway form below: