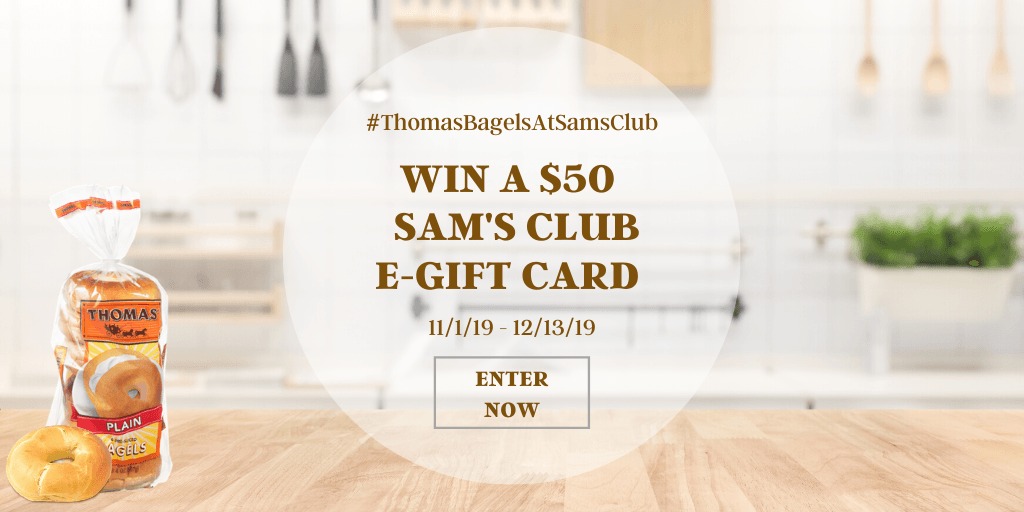 "This post is sponsored by Thomas' Bagels."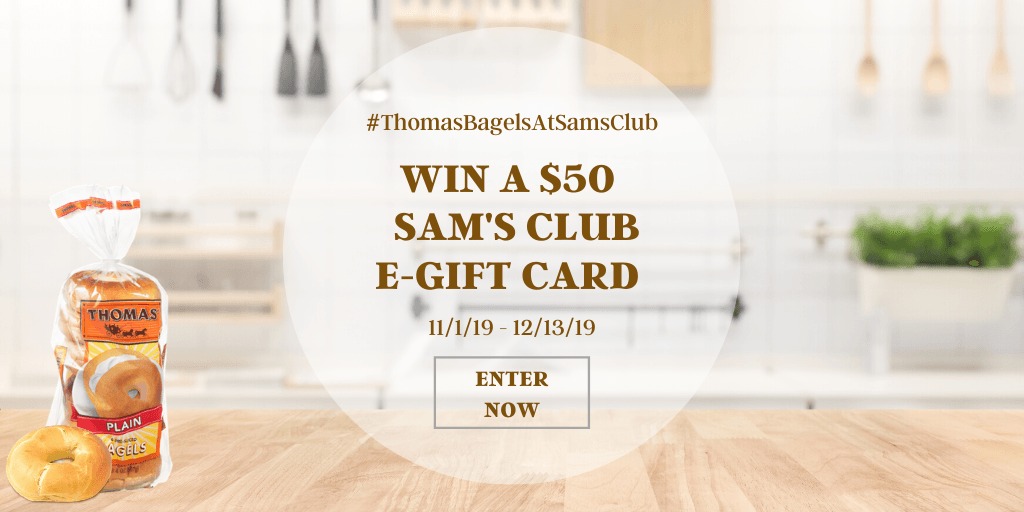 Thomas Bagels at Sams
It is time for bagel fans to rejoice, since you can now get Soft and Chewy Plain and Everything Thomas Bagels at Sams Club stores nationwide!
You can enjoy bagels anytime of the day, since they are good for breakfast, lunch, dinner and snacks.
Right now, I'm in the mood for a toasted Thomas Soft and Chewy Everything Bagel with butter and some of my homemade grape jam.
However, I like using bagels for egg sandwiches and mini pizzas, too.
And, I like bagels topped with avocado or cream cheese and slices of fresh fruit.
There are so many ways to enjoy them and I know I can count on quality, when I buy Thomas Bagels.
They have a lot of recipes to whet your appetite, so you can whip up something quick and easy or create something more elaborate.
How do you enjoy your bagels?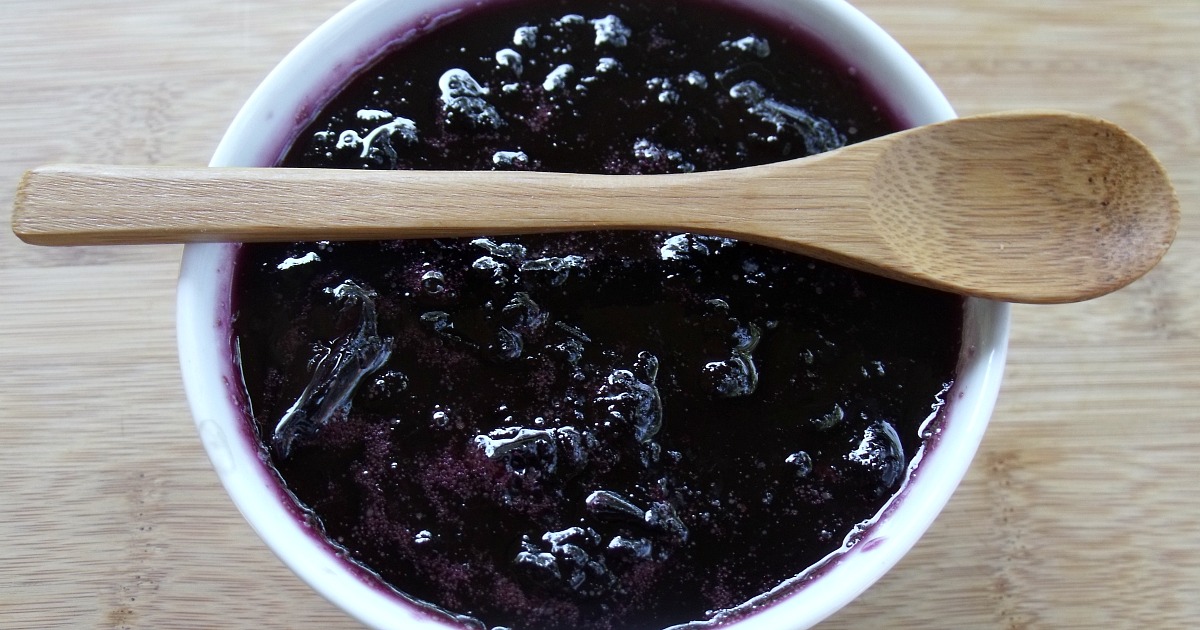 #ThomasBagelsAtSamsClub
Prizes:
$50 e-gift card from Sam's Club
8 Winners
Ends December 13, 2019
Click HERE for quick and easy entry form and official rules.
Check out these other sweepstakes., so you can have more chances to win prizes.