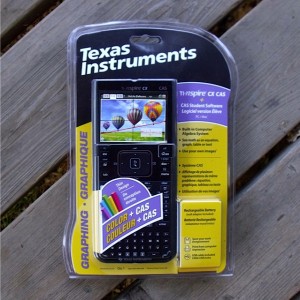 Texas Instruments
TI-Nspire™ CX CAS Handheld
About: Calculate in style – The sleek TI-Nspire CX handheld is the thinnest and lightest TI graphing calculator model to date. It's also the brightest with a high-resolution, full-color display that makes it easy to see every exponent, variable and line.
This is an amazing piece of technology!
When I was a kid, calculators were strictly forbidden for schoolwork. They were seen as a way to cheat not as a way to enhance learning. Fortunately, times have changed.
Texas Instruments leads the industry in providing the tools to enhance learning in a way that brings math and science to life. As a parent of two teens who are in college, I am concerned about my sons getting the education that will lead them to good careers. STEM (Science, Technology, Engineering and Mathematics) is an excellent educational path and TI is helping my guys understand and apply what they learn, so that they will be ready for life after college.
My older son has been using the TI-Nspire CX Handheld for a couple of years and loves it. For "regular" high school and college math, it was an excellent choice. Now that he is advancing in math (Calculus 3 this semester) and is looking towards his future needs, he was very excited to upgrade to the TI-Nspire CX CAS.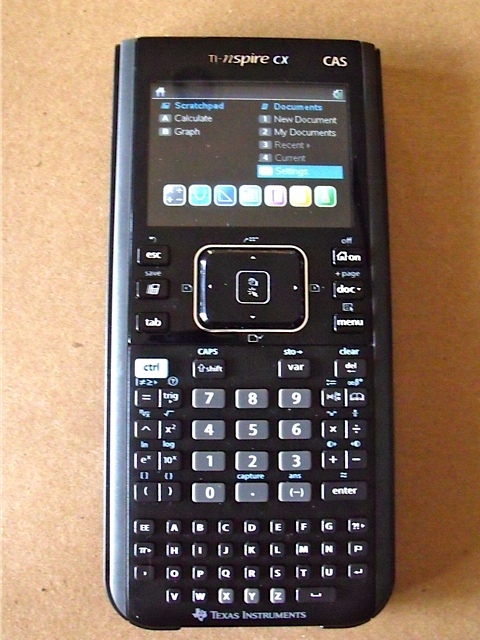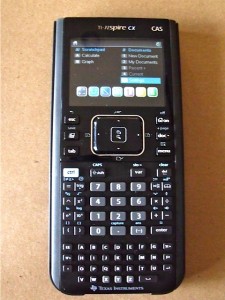 Here are some of it's main features:
Explore higher-level math concepts
Visualize in full color
Real-world images
Recharge with ease
Chemical Notation
3D Graphing
Conic, Equation and Inequality Graphing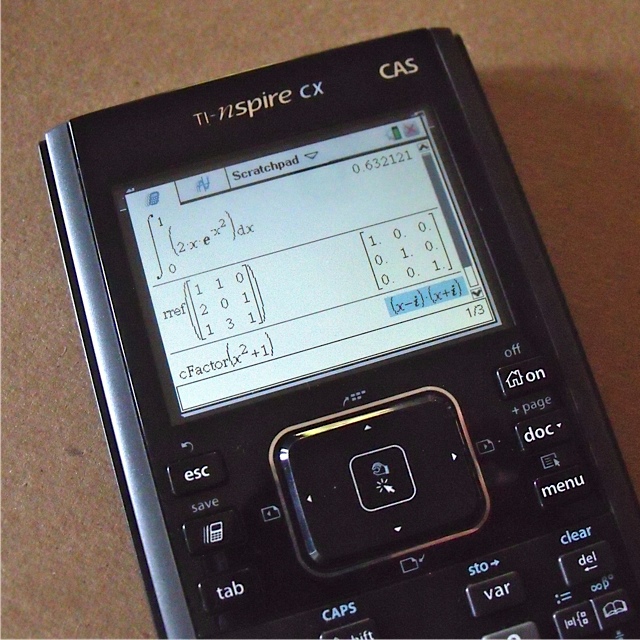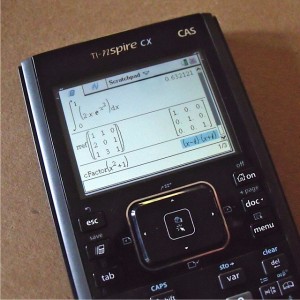 The NSpire is very user friendly. The menu and interface is well organized and easier to use. There is more 'fill in the blank' instead of worrying about syntax error when entering functions, commas etc.
The color graphs are excellent for visualization. He can clearly see the intercepts and get the information he needs.
A huge advantage of the CX CAS over other calculators (older TI models and other brands) is it's speed. My son is able to input data faster and it calculates much faster. During class, my son will have the solution with from the TI-Nspire while his professor and the other students are still waiting for their TI 83's and 84's to finish computing.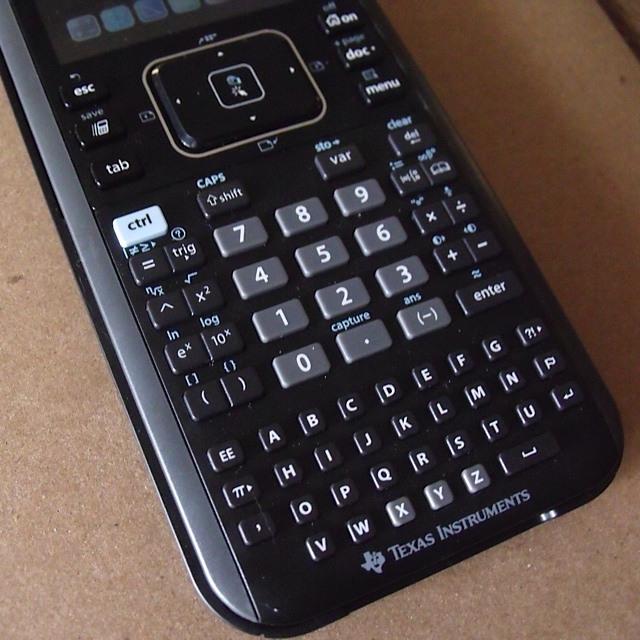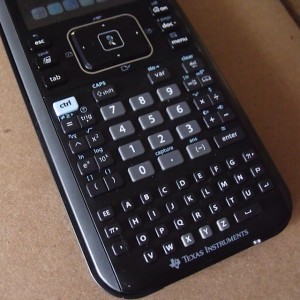 He is able to use his time much more effectively during class, when he's doing homework and when he's taking tests. (Yes, the TI-Nspire CX CAS is allowed during exams.) He doesn't have to spend as much time dealing with the technology. Since the Nspire is so fast, he is able to focus on the concepts that he is learning. He finishes homework faster than other students and is typically the first one done with exams. He can use the extra time to double check his work and make sure there were no careless errors.
The TI-Nspire CX CAS is an excellent tool that is enhancing my sons' education. They will also be able to use them after they graduate. I am excited to see what types of careers both of my children have and am very pleased that Texas Instruments is helping them gain practical knowledge that is preparing them for the future.
Thank you, Texas Instruments!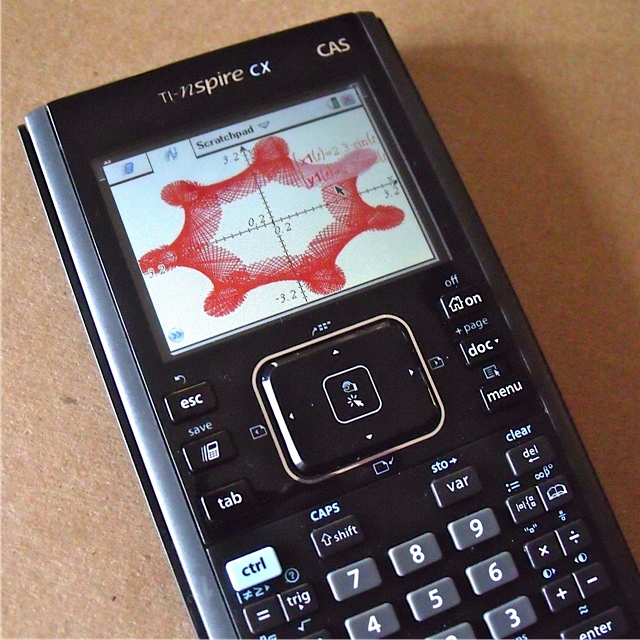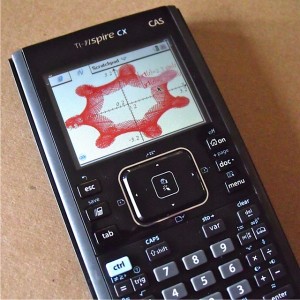 HOW TO CONNECT – You can like Texas Instruments on Facebook and follow them on Twitter.