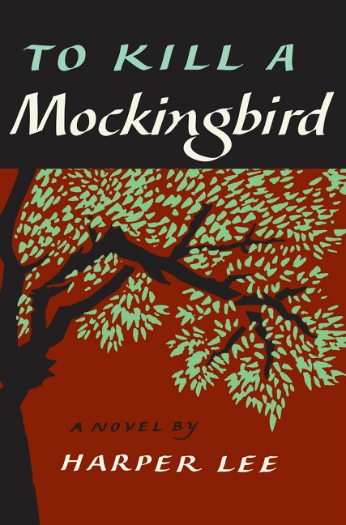 To Kill a Mockingbird is one of my all time favorite books. I read it for a school assignment many years ago and have read it many times since then. With each reading, I always seem to notice something new.
The poignant story of injustice and of the importance doing the right thing even if the cost is high resonated with me as a child. It was eye opening to read about life in the South during the 1930's from the perspective of a child who was trying to make sense of the world around her.
In July, there will be a new Harper Lee book published, Go Set a Watchman. It's not a 'new' book and was actually submitted for publication before To Kill a Mockingbird. The manuscript was thought to be lost, but was found in 2014 and is finally going to be published.
To Kill a Mockingbird is a thought provoking novel that is still relevant today, as it was when it was first published.

To Kill a Mockingbird

by Harper Lee
isbn 9780062420701
Pub. date 3/3/15
Description: "A lawyer's advice to his children as he defends the real mockingbird of Harper Lee's classic novel—a black man charged with the rape of a white girl. Through the young eyes of Scout and Jem Finch, Harper Lee explores with rich humor and unswerving honesty the irrationality of adult attitudes toward race and class in the Deep South of the 1930s. The conscience of a town steeped in prejudice, violence, and hypocrisy is pricked by the stamina and quiet heroism of one man's struggle for justice—but the weight of history will only tolerate so much."
SOCIAL MEDIA – You can connect with Harper Collins on Facebook and Twitter.
Enter daily through the Rafflecopter giveaway form below: