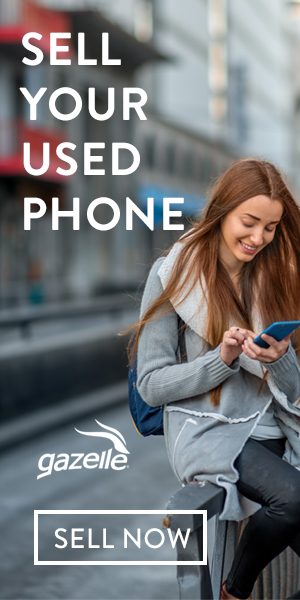 **I was compensated for this post. This post also contains affiliate links, and I will be compensated if you make a purchase after clicking on my links.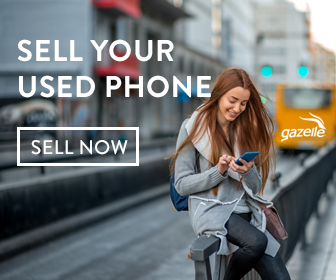 When you trade in old devices with Gazelle, you can get cash and you can keep your electronics from ending up in a landfill.
This is just plain smart, both for your budget and the environment.
Also, whoever buys your item from Gazelle will be saving, too.
This is a win for everyone involved.
Electronics regularly need to be replaced or upgraded, so this is a service that makes sense.
You can sell a smartphone that has seen better days and NEEDS to be replaced.
Or you can sell one that works like new, but that you WANT to upgrade to a newer or better model.
Of course, you'll get more for the one in pristine condition than for the one that has a cracked screen and won't power up.
But they do accept and pay for devices that are less than perfect.
Either way, you can get cash instead of stashing your old phone in a drawer where it will never be used again.
Gazelle makes the selling process easy, so you can easily get a quote for your used smartphone, iPad or other tablet.
First, find your device on their website.
Currently, they accept smartphones from:
Then, follow the prompts to answer questions about the device and its condition.
They will instantly give you an offer, so you can see how much money you will get when you sell your phone.
When you accept the offer, you get to choose how you will be paid.
Currently, they pay by check, Amazon.com gift card or PayPal.
They also cover the shipping, so you can send your device in.
This makes it easy on me and I like that I don't have to factor in an extra shipping expense.
They will hold your price for you for 30 days.
However, the sooner you send it in the sooner you get paid.
Buy and Sell Used Electronics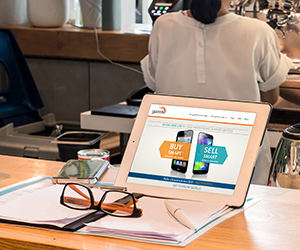 All of that is fantastic, but there is more.
Gazelle has a rewards program for their loyal customers.
You'll earn points that you can redeem the next time you sell, since they appreciate it when you come back to them.
There are numerous ways to earn rewards points, including selling a device, referring friends, connecting your social accounts and visiting the website each day.
Give new life to your smartphone and other tech, when you fatten your wallet with the Gazelle trade in store.
Sell Your Used Phone Now
Check out these other shopping articles, so you can get great ideas and savings on products you want and need.
It is smart to do what you can to save money, so you can stretch your dollars now.
Or you can put the extra cash aside for a rainy day.